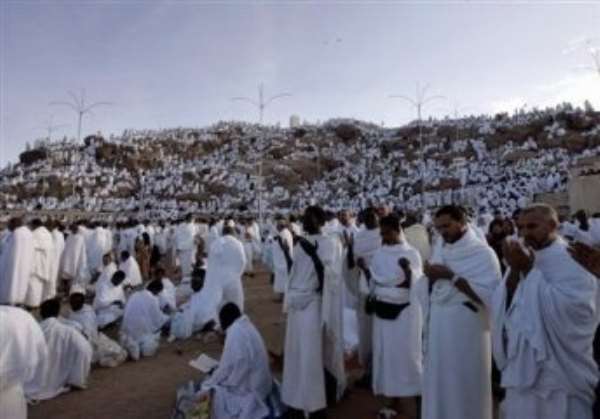 The last batch of about five hundred Hajj Pilgrims is expected to leave Accra for Mecca on Tuesday November 9th, 2010.

"We are reliably informed that the visas would be ready tomorrow and the pilgrims would check in tomorrow evening in order to embark on their flight on Tuesday Morning", said Alhaji Abdulsatah Mohammed, a member of the National Hajj Committee.

He told the Ghana News Agency that although the Saudi government had initially given the deadline for pilgrims to enter Mecca as November, 3rd, 2010, the period was extended to November, 5th, 2010.

He noted that due to the fact that the remaining pilgrims' flight to Mecca had been delayed beyond the deadline, Ghanaian authorities had to hold negotiations with their counterparts in Saudi Arabia for an extension.

Alhaji Mohammed, who is also the Secretary of the Tijaniya Muslim movement for the Greater Accra Region, said the delay was basically caused by some challenges that came up as a result of the use of the biometric passport by the pilgrims.

He added that the Saudi authorities demanded that each pilgrim used the biometric passport for the trip, which had been duly done.

Alhaji Mohammed said the aircraft supposed to ferry the last batch of pilgrims was a Boeing 747 aircraft, belonging to Kabo airlines.

He said the aircraft was capable of lifting remaining pilgrims.

A total of nine flights with an average of 266 pilgrims per flight, have from October 25th, 2010, been ferrying Muslim Pilgrims to the Holy city of Mecca, for Hajj 2010.