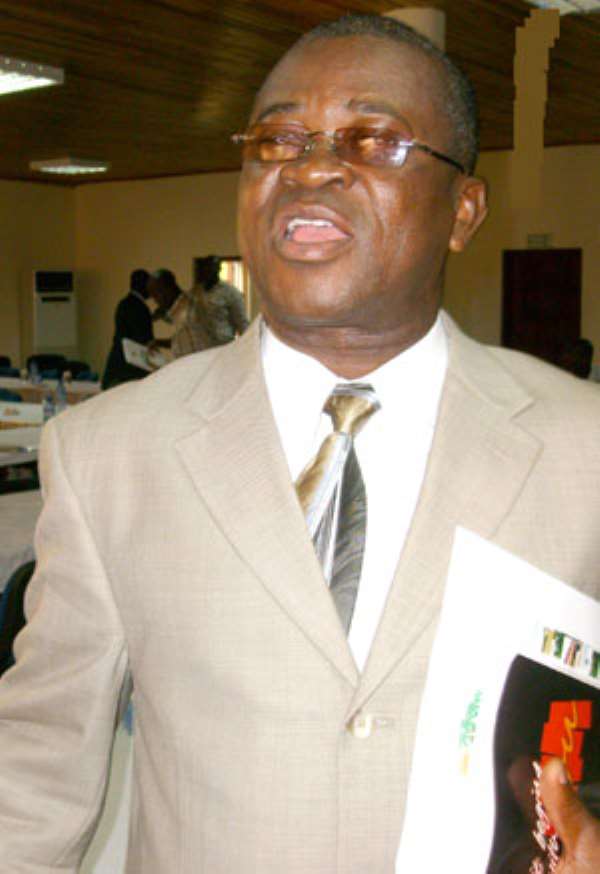 CREDIBLE INFORMATION available to this paper indicates that the Director General (D-G) of the Ghana Broadcasting Corporation (GBC), Mr. William Apem-Darko, and three others have been interdicted, following allegations of financial improprieties.
According to sources, the interdiction became necessary because their presence at work would have interfered with the investigations.
The Chronicle gathered that the Serious Fraud Office (SFO), which is investigating the matter, had officially written to the Board Chairman of the GBC, Prof. Aheto, to immediately interdict Mr. Ampem-Darko, Mr. Oscar Nchor, Director in charge of Technical Production, Mr. A. Yamson, Director of Engineering, and Mr. Eric Donkor, Chief Engineer, Transmission.
In a letter dated April 8, 2010, signed by Mr. Justice A. Y. Tsar, acting Deputy Executive Director on behalf of the SFO boss, and sent to the GBC Board Chairman, with copies to the Ministry of Information and National Media Commission (NMC), the SFO contended that the stay in office by the aforementioned persons was unduly impeding investigations, and asked that they be asked to go home by Friday, April 9 this year.
"This office is investigating a series of reports and allegations of financial improprieties by the Director General of GBC, which improprieties border on huge financial loss to the state."
The letter, addressed to the Board Chairman, continued, "The investigation has reached a stage where the continuous intimidating presence of certain suspects/witnesses at post is unduly interfering with the investigations, and compromising the sanctity of the outcome.
We therefore request the interdiction (stepping aside) of the following by Friday, April, 9th 2010 to pave way for a smooth and wholesome investigation."
Following this letter, this paper gathered over the weekend that sympathisers of the GBC D-G met with him, to hatch a plan to torpedo the moves of the GBC Board.
It was gathered that red bands had been distributed to some sections of the Workers Union to protest and to prevent the board from implementing the directive.
According to insiders, a showdown is looming today at GBC, as the Board takes or implements the directives from the SFO.
Sources within the National Media Commission (NMC) have also hinted The Chronicle of another move to hold a crunch meeting today, to critically examine the directives.