Ethiopia convicts military men of coup plot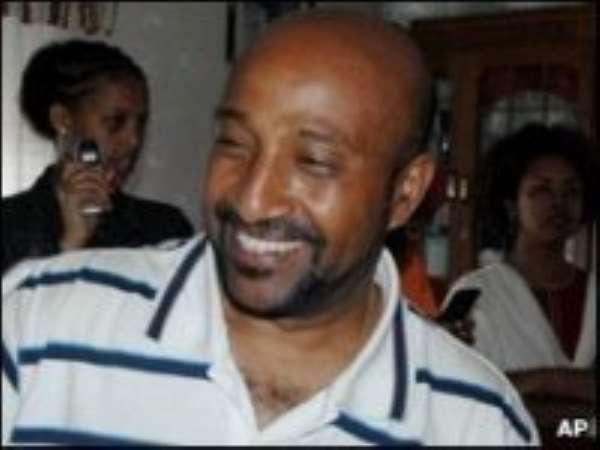 Twenty-six Ethiopians have been found guilty of plotting a coup and trying to assassinate government officials, after a trial criticised by rights groups.
The authorities said they found weapons including land mines at the men's homes when they were arrested in April.
Prosecutors say the plotters were part of the Ginbot 7 (15 May) group led by Berhanu Nega, a US-based dissident.
But a number of the defendants, most of whom have army backgrounds, say they were tortured into confessing.
Relatives of the men say they were badly beaten while in custody. But Judge Adem Ibrahim said the court had not been convinced of the torture allegations. "The evidence provided by the prosecution proves that the stated culprits present in this court are guilty of all charges," he said.
Five other defendants were acquitted of the charges.
The authorities have long accused Berhanu Nega of spearheading opposition plots.
He told the BBC's Network Africa programme he had been expecting the convictions, pointing out that he and several of his associates had been found guilty in absentia of similar charges several months ago.
"Anyone who is accused by the government, especially for political crimes, everybody in the country knows they will be convicted," he said.
He denied being engaged in an armed struggle against the government, but said: "People have the right in principle to struggle against tyranny by any means at their disposal."
He was was elected mayor of Addis Ababa in 2005, but was arrested after the election and jailed for treason.
He was pardoned in 2007, when he left Ethiopia and began teaching economics at a university in the US.
Rights groups have expressed concern that the government is trying to silence dissent before Ethiopia holds its next national election in June 2010.