Gov't's greatest achievement is the fight against crime - Duffuor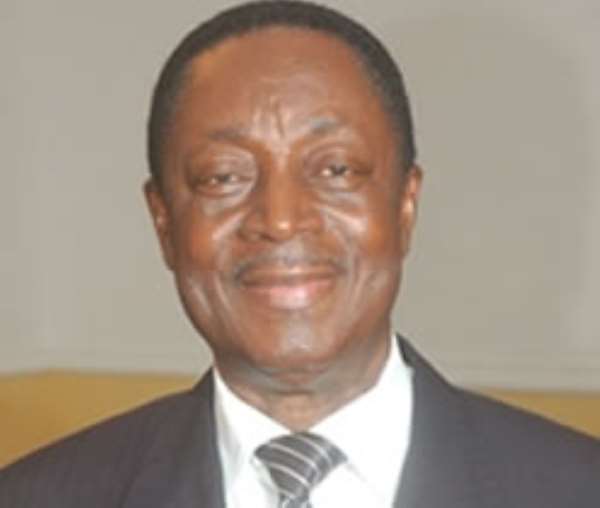 Minister for Finance and Economic Planning, Dr Kwabena Duffuor.
The Minister of Finance, Dr Kwabena Duffuor, says the major achievement of the NDC government is the success in fighting crime.
"Madam Speaker…one major achievement of the NDC government is the fight against crime in areas of armed robbery and narcotic related issues," he said; adding that "I am happy to announce that…violence and narcotic related crimes have reduced drastically."
He said this in parliament on Wednesday when he was presenting the 2010 budget.
As Dr Duffuor explained, this success has been made possible due to anti crime measures put in place the security agencies. This, he says, includes close monitoring of suspected robbery activities from the planning stage to the point of actual commission, the use of crime intelligence, crime profile and other scientific and investigative devices.
He assured that government will continue to assist the security agencies with the right logistics and motivation to facilitate their work, and to guarantee the citizens of a safe environment.
The minister noted, however, that in addition to providing logistics, government will complete a 38 unit housing project to house about 570
Police personnel at a cost of GHc4.4million as well as introducing a new community policing intervention where 250 policemen will patrol commercial and social economically important areas in the communities to interact with people to educate them on security issues and at the same time gather intelligence.
Dr Duffuor said 50 pre-fabricated houses at hot crime areas across the country, which he noted would be called "Tent Cities" to house well trained, equipped police officers to bring them closer to communities and to respond promptly to distress calls from the populace.
By: Dorcas Efe Mensah/myjoyonline