John Boadu goes for Lord Commey`s post …Banks hopes on experience, credentials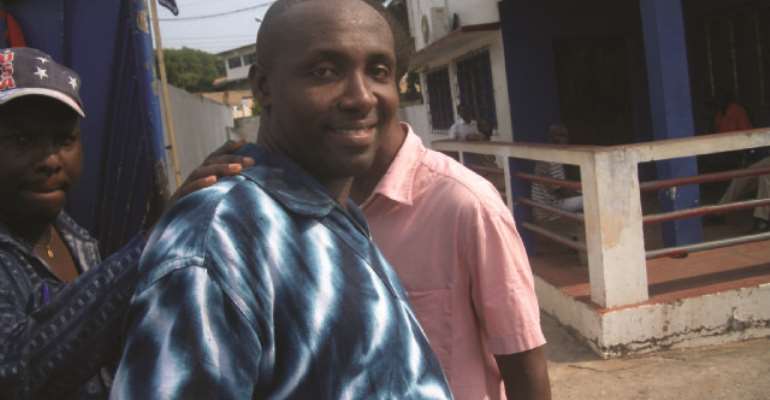 The National Youth Organiser of the opposition New Patriotic Party (NPP), John Boadu, has declared his intention to contest for the position of National Organiser of the party, a position currently occupied by his good friend, Lord Commey.
He has promised to give other competitors, including the likes of Alhaji Muctar Bamba and Isaac Eduasor Edumadze, who have openly declared their intentions to contest for the same position a good run for their money, considering the level of clout he has gathered with time.
Speaking in an exclusive interview with The Chronicle, Mr. Boadu was optimistic of winning the position, banking his hopes on the experience and credentials he has gathered in the service to the party over the years. Though it is not clear whether or not Lord Commey will contest for the position, credible sources at the party's headquarters have told the paper that he would like to take a back seat for sometime, and for will not seek re-election.
According to our sources, considering the cordial relations between the two (John and Lord), it is most likely that Lord would give John his blessings.
However, John said his decision to contest for the position was borne out of the successive processes he has gone through in the party, right from the days when he was Polling Station executive to Constituency Secretary.
John said he proceeded to become Regional Information Officer to National Youth Treasurer and then to Finance Officer and finally to the position of National Youth Organiser, which he currently occupies.
That notwithstanding, he said he has served and paid his dues to the party, for him to seek the entitlement of that position. According to him, "I have acquired the necessary skills, I have worked under a lot of people in this party and I believe that I still need to put my service at the disposal of the party."
Asked how he assesses his chances in view of the names that have come out as potential contenders for the position, John said "in my view, in terms of looking at experience and knowledge in politics, I think that it will be difficult for any of the names you are talking about to beat me." The National Youth Organiser said "it will not be possible at all, especially with the work that I have done for this party at the Youth level."
John Boadu further noted that he has received a lot of calls from party people on the ground and senior party members, and believes he has excelled in all the positions he has occupied, either by virtue of elections or appointment, and believe it is time for him to give his service to the party, and to organize it just as it was done over the years by the likes of Major Courage Quashigah (Rtd) and the incumbent, Lord Commey.
He believes these two individuals exhibited a great sense of leadership and style, which he intends to put altogether as one, to help the party win elections in the year 2012. He credited Quashigah for training party agents and communication and Lord Commey for his skills in event management and organization. "I have been with all these people. I'm going to combine both and bring dynamism in party organization," he said.