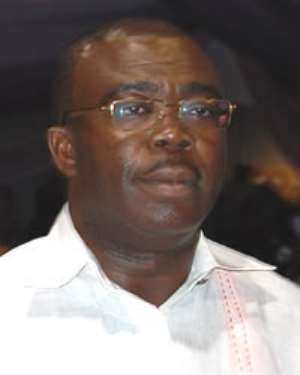 Ex-Minister of Information, Asamoah Boateng
The government has assured that it would follow due process in dealing with former Minister of Information, Mr Stephen Asamoah Boateng, who is being investigated for financial malfeasance.
The ex-minister, popularly called Asabee, was Thursday arrested and detained by the Bureau of National Investigations (BNI) when he personally availed himself to the security agency after media reports suggested that he had gone into hiding.
Some members of the opposition New Patriotic Party and his lawyers have criticized the BNI's action as unlawful, but speaking on Joy FM's Super Morning Show on Friday, James Agyenim Boateng, a Deputy Minister of Information, noted that the BNI detained him with recourse to a court warrant.
Even though Mr Asamoah Boateng was denied access to his lawyers, Mr Agyenim Boateng said he would be accorded all the legal opportunities when put before court.
He charged government's critiques to appreciate the process Mr Asamoah Boateng was being taken through rather than chastising it.
Supporters and some leaders of the New Patriotic Party thronged the BNI precinct to demand his release.
Agyenim Boateng said the action put up by the opposition was "reprehensible and untoward", which portrays them as unbelievers of the rule of law.
He said such action creates "confusion and chaos" in the country and should be condemned by all well-meaning Ghanaians.
Even though he could not confirm if Mr Asamoah Boateng would be put before court on Friday, he said that decision would be taken soon.
Mrs Zuleika Asamoah Boateng, wife of the former minister, early on narrated the ordeal she and her husband went through in the hands of the BNI on Thursday evening.
She said her insistence to join the husband angered some machomen, purported to be agents of BNI, who pushed her to the ground and whisked the husband away.
Story by Isaac Essel/Myjoyonline.com/Ghana