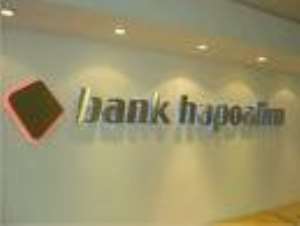 Parliament on Thursday approved a Supplementary Credit Facility Agreement between Ghana and Bank Hapoalim of Israel for an amount of 14 million dollars for the implementation of Kwahu, Konongo and Kumawu water supply projects.
     
The Chairman of the Finance Committee Mr James Klutse Avedzi, said Parliament on November 12 2008, approved a mixed credit facility of 120 million dollars for the projects.
     
He said in accordance with the conditions of the mixed credit facility, the Government of Ghana was required to make an upfront payment of about 14 million dollars for the settlement of the credit insurance premium before commencement of the project.
     
Mr Avedzi said the Hapoalim Bank of Israel however agreed to finance the credit insurance premium so that Ghana would repay it over an 11-year period.
     T
he Chairman said the Committee was informed that due to the varied complexity of the three projects, the completion period would vary from 18 months to 24 months from the time of commencement.
     
The beneficiary communities for the Kwahu project include, Abene, Abetifi, Asakraka Kwahu, Aduamoah, Atibie, Bepong, Bokuruwa, Kwahu Tafo, Mpraeso, Nkwatia and Nteso.
     
The rest are, Obo, Obomeng, Pepease, Tweneduase, Kotoso, Asempanaye, Nkawkaw, Hweehwee, Akwasseho, Afi, Suminakese and surrounding villages.
     
The Konongo project would benefit residents of Konongo and surrounding villages.
     
Beneficiaries of the Kumawu project comprise Kumawu, Besoro, Abotonso, Bodomase, Worase, Sekyere, Banko, Wuoso, Awonga and Asuafo.
     
The rest are Nsuta, Timate, Amaansu, Kyebi, Atonsu, Kwaman and settlements along the transmission pipelines.