Don't demand money from DCE nominees – Minister warns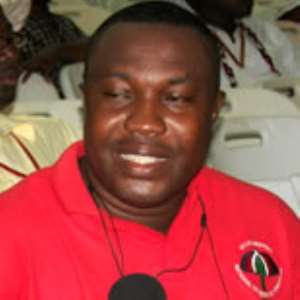 The Eastern Regional Minister, Mr Samuel Ofosu, has expressed concern over the situation where some assembly members demand money from persons nominated for the position of chief executive, as a pre-condition to confirm or reject their appointments.
He has therefore appealed to assembly members to refrain from such practice, since that could compromise the moral authority they wielded to keep chief executives accountable.
Speaking at the confirmation of Mr Sammy Kwabi as the Chief Executive for the Suhum Kraboa-Coaltar District, Mr Ampofo said "the integrity to keep chief executives accountable and honest will only come with the ability to keep our hands clean".
The regional minister was reacting to a report in a newspaper which claimed that some members of the New Juaben Municipal Assembly had demanded GH¢3,OOO from the President's nominee as a condition to approve his appointment.
Mr Ampofo indicated that since the work of local government was crucial to implementing the development agenda of the government to enhance the standard of living of the people, the co-operation and support of assembly members for chief executives was indispensable.
Nonetheless, he indicated that that team work to enhance effective and efficient operation of the assemblies could be defeated "if we who are responsible for checking the chief executives are vulnerable to influence".
He, therefore, entreated members of the various district assemblies to stay clean by dissociating themselves from attempts to demand money or other incentives from persons who had been nominated for the post of chief executives before voting to confirm them.
"Since we are perceived as honourable members of the various assemblies we must always, now and after the appointment of the President's nominees, demand development for our electoral areas to raise the living conditions of our people," he stated. .

To those so far confirmed as chief executives, Mr Ampofo urged them to be accountable, honest and transparent to the assembly members to ensure effective and efficient team work at the local level