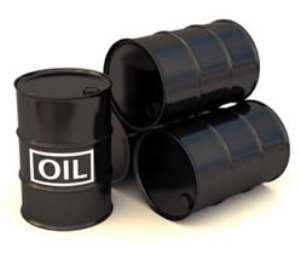 Mr Alex Tettey-Enyo, Minister for Education, on Tuesday called for effective and prudent management of the country's emerging oil industry to ensure maximum economic benefits.
"We have just joined the oil producing society and we must find ways of taking advantage of the oil discovery to eliminate economic hardships in society in order to make it a blessing and not a curse, he said.
Mr Tettey-Enyo was speaking when a delegation from Trinidad and Tobago led by Mrs Victoria Mendez-Charles, High Commissioner of Trinidad and Tobago, paid a courtesy call on him at the office.
The High Commissioner, who is resident in Nigeria, was accompanied by Mr Hilton John Mitchell, Honorary Consul of Trinidad and Tobago.
Mr Tettey-Enyo said as an oil producing country, citizens should enjoy the benefits from the industry instead of facing economic hardships.
He appealed to Trinidad and Tobago to assist the country in developing its emerging oil industry.
"As a sister Commonwealth country that has experience in oil production, we would appreciate assistance to develop our young oil industry."
Mr Tettey-Enyo called for effective collaboration in the field of maritime science between universities in both countries to ensure that graduates from Ghanaian institutions such as Ghana Maritime Academy, Tarkwa School of Mines and Kwame Nkrumah University of Science and Technology upgraded their knowledge in this field of study by undertaking post-graduate courses.
"Offering scholarships and organizing exchange programmes for Ghanaian students and graduates would help broaden their technological knowledge base in various fields of study including maritime science," the Minister said.
Mrs Mendez-Charles called for effective technical co-operation in the energy and education sectors between the two countries in order to produce the quality human resource for the management of Ghana's oil industry.
"Trinidad and Tobago has been producing oil for 100 years and has a large petrochemical, ammonia, methanol and liquefied natural gas plants and has been able to generate electricity from the ammonia gas plant," she said.
"Programmes like post-graduate scholarships for Ghanaian students in Trinidad and Tobago would afford them the opportunity to tap our experience in the oil industry and broaden their knowledge base on energy."
Mrs Mendez-Charles said although Trinidad and Tobago had a lot of tourism potential energy has become the driving force of the country's economy.
GNA