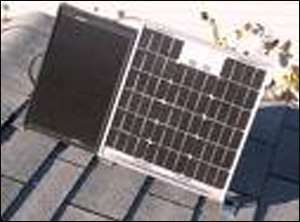 Solar Light SOLAR4GHANA LIMITED in collaboration with Solux e.V, a non-governmental organization (NGO) from Germany, has launched the "One-Child-One Solar light" project in Accra.
The project aims at providing portable solar lamps to school children and their families in rural areas that do not have access to the electric grid.
Explaining why school children were the target of the project, Frank Kwansah, the Marketing Manager for Solar4Ghana Limited said, "it has been observed that because a large number of Ghanaian school children do not have access to electricity, they tend to use kerosene, lanterns, which exposes them to many hazards".
He said the output of some of these children, academically, is low since in the absence of good source of light, they are not able to do their homework and other out of school activities effectively.
He noted that "the introduction and use of our Solux-LED-50 solar lamps would entirely eliminate these challenges school children face."
The project, he stated, intends to use the existing infrastructure that schools provide to form the basis of a countrywide programme to convince school children and their families of the usefulness and cost effectiveness of solar lamps to create awareness of the use of new environmentally friendly technologies.
"For this purpose we have developed together with Ghanaian Teachers, special information and education materials, like posters, flyers and manuals."
Mr. Kwansah indicated that the introduction of solar lamps in developing countries on a large scale is no longer a question of technology or price but a question of convincing people about the advantage of using solar energy instead of kerosene for lightening and that it will pay off within a short time to invest in a solar lamp.
The project, he noted, will build on independent sales organizations which in corporation with local companies, micro financing organizations and schools, will sustain the sale of lamps.
In an interview with DAILY GUIDE , the Managing Director for Solar4Ghan Ltd., Nana Asante Frempong said his desire to make an impact on society, motivated him to help children in deprived communities.
He was hopeful that the solar lights would help to improve the lives of children who do not have access to electricity.
By Esther Awuah