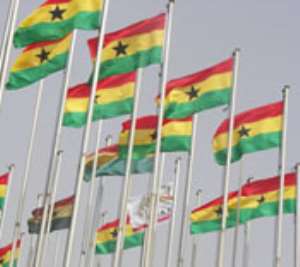 Ghana's image abroad is under threat due to many lawsuits brought against its missions because of their inability to meet their rent obligations.
This has been attributed to shortfalls in budgetary allocation to the Ministry of Foreign Affairs and Regional Integration, which makes it difficult for the missions to meet their essential obligations, including utilities and insurance.
A report of the Parliamentary Select Committee on Foreign Affairs laid before the House on the annual budget estimates of the Ministry for 2009, said that as a result of the numerous lawsuits, "our missions abroad have suffered a lot of embarrassments in the diplomatic community."
The report, signed by Francis Yaw Osei-Sarfo, chairman of the committee, recommended that a Cabinet Sub-Committee be established to holistically review the financing of the country's foreign missions to enhance their capacity.
The committee urged the Ministry of Finance to increase the Foreign Ministry's use of its internally generated funds from 25 to 50 per cent. Half of such funds could be used to acquire its own landed properties abroad.
The committee said it was of the view that the country should endeavour to take its rightful position in the comity of nations, "but this cannot be achieved if we continue to embarrass our diplomats abroad."
An amount of GH¢73,108,535 of the Ministry's budgetary estimates of the Ministry is yet to be approved by Parliament.
In another development, Parliament approved the annual budget estimates of the Ministry of Women and Children's Affairs amounting to GH¢9,570,786 for the 2009 fiscal year, while the Ministry of Local Government and Rural Development received GH¢179,102,535.
The National Development Planning Commission, which exists to advise the President on national development planning policy and strategy, was allocated GH¢3,083,056 for the 2009 fiscal year.