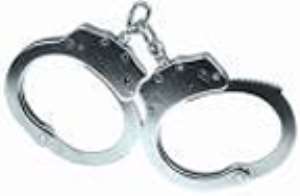 A Bibiani circuit court has sentenced a 40-year-old small-scale miner, Evans Yaw Obolo, to 36 months imprisonment for causing harm.
He pleaded guilty.
Prosecuting, Detective Chief Inspector Alex Asamoah told the court that both the complainant and the accused are small-scale miners (galamsy operators) at Bibiani.
He said in December, 2008, the complainant was given some money by his foreman to be given to his fellow workers for the work done.
Detective Chief Inspector Alex Asamoah said Obolo, who was not among the workers and did not work, approached the complainant for his share of the money.
He said the complainant refused and later convict chased him and hit his right hand with a stick that got fractured.
The convict went into hiding but was arrested on January 01.