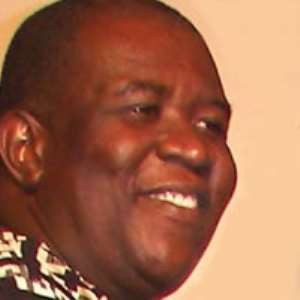 When you have a law suit to deal with, a gentleman in a fabulous three-piece suit is likely to meet you and introduce himself as a renowned lawyer of international repute.
He'd tell you confidently that a good friend of yours who wants to remain incognito, told him about your case for which reason he has come to represent you in court. Do you accept or do you not?
If you ask of his credentials, he'd show various cards bearing much authenticated credentials, stamped, sealed and gazetted.
"I had my law degree in Oxford," he'd tell you in pseudo-Oxford intonation. "I graduated first class with an LLB before obtaining a Masters in Criminal Law. Finally I went ahead with my doctorate in Jurisprudence (JSD). I have defended the likes of Abiola and even Sani Abacha."

This is enough to make you put your dear life into the hands of this fake lawyer. In the first place, the man never had any decent formal education, but having a criminal mind, he'd taken pains to read all manner of books and made countless visits to the court-room to study criminal procedure. Behind every crime, there is an elaborate plan.
Conversant with the court process of how to file suits, how to relate with court registers and influence them if need be, he can easily pass as a top criminal lawyer with a high pedigree to match. He can handle delicate criminal cases and those bordering on treasonable felony.
However, such a lawyer is still not confident when it comes to the nitty-gritty of the profession. He has not been to any law school and has not been tutored in case studies and cannot put up any vehement argument based on precepts and precedents. If the going gets tough, he'd call his client and suggest an out-of-court settlement.
There was one such lawyer who was always asking for out-of-court settlements until other lawyers started discussing among themselves why the bloke was so interested in that kind of thing. When they finally confronted him, they realised that the man was no lawyer, after all. He was a big fake and was hauled before the courts to answer for his misdeeds.
At any rate, being a fake lawyer is far less harmless than being a fake doctor. A fake doctor is potentially a murderer. His knowledge about allopathic medicine might not be deep enough and that makes him a danger to public health. And where he claims to be an experienced surgeon and wields the scalpel, we might as well consider him a butcher.
If he is to work on the kidneys, he'd rather open up the liver and mess it up. If the patient survives, then his pastor is of the calibre of Pastor Chris. Yes, Pastor Chris is a Nigerian preacherman and miracle worker par excellence.
There are impostors in all fields, particularly the clergy where everyone can declare his love for God and start working in the "service of the Lord." Where such people were not specifically called by divine inspiration, they can only end up using the Bible for all sorts of ends, fair or foul.
Check out the man called "Jesus" who operated in Dzorwulu in the 1970s who was allegedly offering his urine as "holy water" and his followers were drinking it like nobody's business. It is amazing how human beings born with brain matter in their heads can be conned to such weird extents.
Now, there are fake policemen, fake soldiers and fake BNI officers waiting patiently to be caught and their game will be up. It is only a matter of time.
Some are said to elude the law by changing identity. They can become fake soldiers for three months and start doubling as fake BNI operatives for another three months before becoming police chief inspectors to check their how far.
The purpose of this piece is to alert Ghanaians to the fact that there are all manner of people in the system claiming to be what they are not. There are carpenters claiming to be award-winning journalists, masons claiming to be chief accountants.
There are watchmen claiming to be presidential bodyguards and they do all manner of things - they intimidate, beat up people, dupe them or even mount roadblocks to check driving licenses and road-worthy certificates. They use their credentials to seduce gullible women, impregnate them and run away after duping them.
Ghanaians should be on the lookout for such people.
They are usually boastful and carry themselves proudly about. Report their presence to the police, because if you do not, you'll be their next victim.
Credit: Merari Alomele [Email: [email protected]]
Source: The Spectator