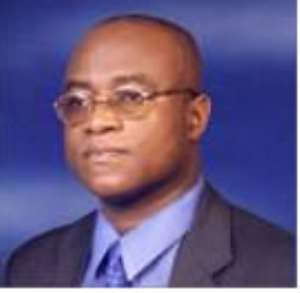 The minority leader has described as "laughable" calls for the withdrawal of Atta Akyea, MP for Abuakwa South, from the Appointment Committee of Parliament.
The Committee for Setting the Records Straight, a political wing of the NDC, has accused the Abuakwa South MP of malicious lies intended to dent the hard-won reputation of ministerial nominees.
Addressing a press conference on Friday, a spokesperson of the committee, Mohammed Nurudeen, said the minority is using the Appointment Committee as a platform for self redemption and to score cheap political points.
He called on the Speaker of Parliament Mrs Joyce Banford-Addo to immediately withdraw Mr. Atta Akyea for lying over the paralysis of an NDC activist, Abu Mohammed.
In a reaction to Joy News the minority leader Osei Kyei Mensah Bonsu said if there is anybody to be withdrawn, it has to be Mr. Fiifi Kwetey, the Deputy Finance Minister designate who he said peddled obvious untruths.
Fiifi Kwetey "told the whole world gold reserves had disappeared into thin air," he said, when nothing of that sort happened.
According to him, Fiifi Kwetey's allegation of paralysis to Abu Mohammed was made up.
Hon. Osei Kyei Mensah Bonsu explained MP's can only be withdrawn from their respective committees if they breach rules and procedures or engage in violent acts.
"Atta Akyea cannot be withdrawn based on the whims and caprices of certain people," he said, adding the Abuakwa South MP only did what was required of him.
Story by Nathan Gadugah