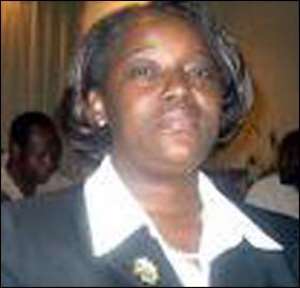 Anna Bossman E mmanuel K. Asante Wormenor, Inspector of the Ghana Police Service in Ho, has refused to attend a mediation meeting at the Commission of Human Rights and Administrative Justice (CHRAJ) over allegations of assault by a petitioner.
Cephas Senyo Domee, in his petition to CHRAJ, claimed that Inspector Wormenor for no apparent reason assaulted him on December 24, 2008 at about 8:30pm at the Mount Zion Junction in Ho.
Mr. Wormenor, however, denied the allegation in a correspondence to the CHRAJ and did not turn up for a subsequent mediation meeting arranged for Monday February 9 without any excuse.
The letter of invitation signed by Mr. Joseph Nuertey, Assistant Legal Officer for the Volta Regional Director of CHRAJ, indicated that permission had been sought for Inspector Wormenor to attend the meeting.
Mr. Domee, the complainant said in his petition that on the day of the incident, the driver of a taxi in which he was a passenger, breached a traffic regulation involving a police vehicle.
The petition said while the driver parked the car and approached the driver of the police vehicle to plead forgiveness, he also followed up to plead on behalf of the taxi driver.
It claimed that just as he Domee started to talk, a man in the police vehicle, who he later identified as Inspector Wormenor slapped him in the face, after that the vehicle drove away.
Inspector Wormenor told the GNA that he travelled out of town on the day he was expected to meet the CHRAJ over the matter.
 He said his superior officer wrote to the CHRAJ to explain his inability to attend to the summons, adding that he was ready to do so.
GNA