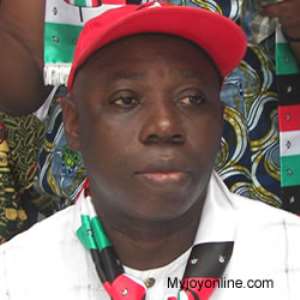 A group, calling itself Northern United Democratic Front has described the call for the resignation of Foreign Minister Alhaji Mohammed Mumuni as a sabotage to Northerners.
According to Mr. Iddrisu Haadi, spokesperson of the group, Alhaji Mohammed Mumuni is the first Northerner to have been appointed to that position and any attempt to deny him the position will be an affront to Northerners.

The minority in parliament and the Alliance for Democratic Governance, a pressure group, have demanded the resignation of the Minister or his immediate dismissal by the president, citing a damning Auditor Generals report that implicated him of financial impropriety.
However, Mr. Haadi has described the report as unfounded and has urged the President to disregard calls for his resignation.
Describing the minority as "enemies of progress," Mr. Haadi told Citi News on Tuesday, the minority is afraid Mumuni will uncover the wrong doings perpetrated by the NPP in the Foreign Service while in office.
"Knowing what they did at the Foreign Service they are using the Audit report as trap for his resignation," he said
He further cited former Health Minister, Dr. Richard Anane's encounter with the Commission on Human Rights and Administrative Justice under the erstwhile Kufuor administration and accused the minority of double standards.
CHRAJ found Dr. Anane guilty of conflict of interest forcing his resignation as Roads and Transport Minister to clear his name at the courts but was subsequently recalled after he was cleared by the courts.
Mr. Haadi however, touted Mr. Mumuni's credentials as someone tough and who will not condone any wrong doing.
Story by Nathan Gadugah