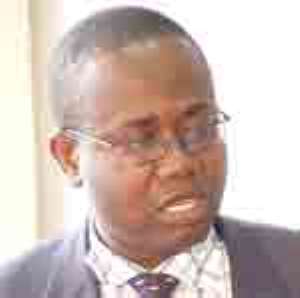 President of the Ghana Football Association (GFA), Barrister Kwesi Nyantakyi has said that the recent multi-million dollar sponsorship deal signed with Globacom will impact positively on the chances of the Black Stars to qualify for the 2010 World Cup finals in South Africa.
Since the breakthrough in their debut tournament in 2006, Ghana is bent on making a second successive appearance at the world's biggest football tournament.
They are grouped alongside Mali, Benin Republic and Sudan for the last round of the qualifiers.
While acknowledging the recent support for the Black Stars by the Ghana President, Professor J.E. Attah Mills in a state of the Nation address, the GFA boss submitted that government alone cannot bear the responsibility of funding football.
He recalled that qualification for the 2006 tournament in Germany was achieved by the efforts of not only the playing and technical members of the team but with the support of corporate bodies and government.
Globacom and GFA signed a five-year deal worth $9m for the Official Sponsorship rights to all Ghana National teams. The GFA will receive $1.8m per annum with a performance bonus that can see the Black Stars earning up to $500, 000 if they win the World Cup.