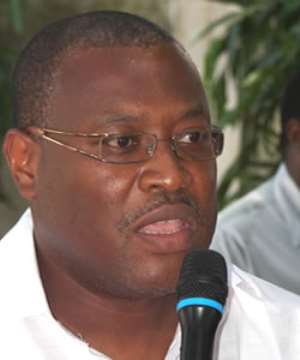 The government's transition team chaired by Mr. Paul Victor Obeng is scheduled to present its final report to the president in two weeks.
The report will detail the country's assets and current state of the various ministries, departments and agencies.
Even before the final report would be released, a controversy over its contents has erupted with the erstwhile NPP government washing its hands off the report.
Former Chief of Staff Kwadwo Mpiani has told Joy News the government's transition team has been inquisitorial, turning its sittings into a commission of inquiry.
He also alleged he and his colleagues have been sidelined from the activities of the transition for which reason the report, yet to be presented, would be nothing but half truths to tarnish the image of the NPP.
But the secretary of the government's transition team, Alex Segbefia, has dismissed the claims.
He said the former administration had presented handing over notes which they unilaterally prepared for the perusal of government and did not require their presence at every sitting.
On issues that needed further explanations, Mr. Segbefia noted, officials of the past administration were invited but failed to turn up on some occasions.
He described as unfortunate comments that the transition team has been inquisitorial, explaining, clarity had only been sought on issues.
Mr. Segbefia stressed the mandate of the transition team was only to get as much information as possible which is what they have done.
Story by Nathan Gadugah