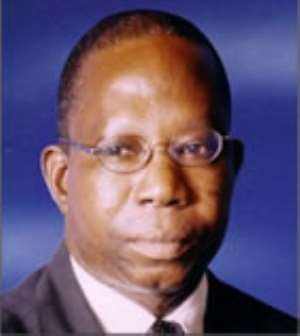 Mr Alfred Kwame Agbesi, Member of Parliament for Ashaiman, near Tema, on Wednesday apologized on behalf of the National Democratic Congress (NDC) for the misconduct of some party supporters who reportedly attacked key officials of the Ashaiman Municipal Assembly (AshMA) over management of public toilets.
Addressing a press conference attended by NDC members, Mr Agbesi condemned the reported misconduct and promised to launch investigations into the situation.
On Tuesday, some 30 NDC members in Ashaiman besieged the Assembly and allegedly assaulted the Coordinating Director, Mr Kwamina Akwa, destroyed his eye-glasses and snatched his mobile phone.
A security guard was also assaulted by the rioters said to be returning from a court hearing of a case filed by all 18 public toilet operators in the area against NDC supporters who had illegally taken over management of the facilities.
Mr Agbesi explained that in 2000/2001 when the NPP assumed power, some NPP functionaries forcibly took over management of the toilets from people perceived to be NDC members.
He said the NPP functionaries formed a company "SANITES LIMITED", under which they operated the toilets without rendering accounts to the Tema Metropolitan Assembly as required.
This led to the loss of GH¢65,000.00 to the assembly which had subsequently been written off as bad debt.
Mr Agbesi called for investigations into the administration of the AshMA regarding the allocation of lands.