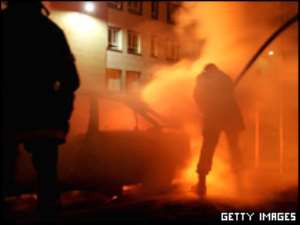 Osabarima Osam Panin II, Chief of Akyem Osino, in the Fanteakwa District has cautioned his people to guard against indiscriminate burning of the bush at this time of the year, to avoid the spread of bush fires.
Speaking at an anti bush-fire campaign at Akyem Osino at the weekend, the chief reminded the people about the negative effects of bush fires on the environment.
He therefore cautioned hunters, palm wine tapers and farmers to go about their work in a manner that would not cause any outbreak of bushfires.
Osabarima Osam Panin advised the farmers to construct fire belts around their farms before setting fire, to prevent the fire from spreading to nearby farms.
He said an unfortunate incident occurred last Thursday, when 50 year-old farmer, Madam Agnes Kwabua, had her kitchen razed down by wild fire at about 2130 hours, killing her domestic animals of five sheep, 20 birds and five goats.