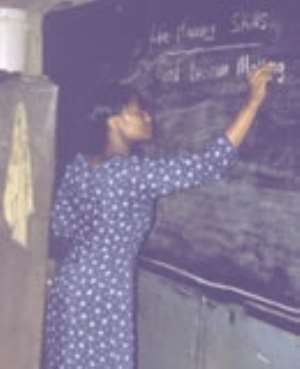 Some 43 teachers posted to the Sawla-Tuna-Kalba District in the Northern Region have threatened to embark on a sit-down strike over unpaid salaries.
A statement in Accra on Wednesday signed by Mr Yabang Bruno Cyril Clovis, the District Information Officer, said the affected teachers had informed the local Directorate of Education about their intended action, if anomalies relating to their salaries were not rectified immediately.
The statement said since the completion of a three-year Diploma Programme in Basic Education in 2007, only 12 of the teachers posted to the district had received their salaries and wages.
It regretted that due to the uncertainty over the payment of salaries to their senior colleagues in the district, only 25 out of the 63 teachers with Diploma Certificates posted there in 2008 had reported.
According to the statement, Alhaji Sampson Abudu, Accountant at the District's Directorate of Education had tried to resolve the problem at the district level without success.