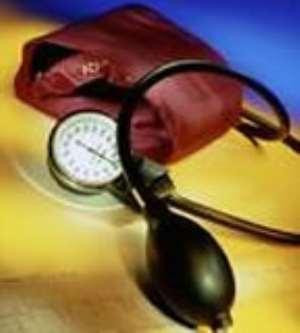 The first batch of 31 clinical students of the School of Medicine and Health Sciences of the University for Development Studies would begin their practical medical training at the Tamale Teaching Hospital on Wednesday.
The students would for the fist time in the history of the UDS, undertake their medical internship at the hospital in three phases, consisting of 36 weeks each for the first and second years, while they would do 18 weeks in the third year.
Professor Kaku Sagary Nokoe, Acting Vice Chancellor of the UDS announced this at the joint induction ceremony for the medical students and inauguration of the UDS-School of Medicine and Health Sciences (SMHS) Governing Board in Tamale on Tuesday.
He noted that the number of physicians per 1000 people in Ghana was as low as 0.1, as against 0.5 for low income countries and 2.9 for high income countries, saying that the situation in Northern Ghana was worse.
He said the UDS with its pro poor mandate and Community Based Extension Services (COBES) would be able to train and place sufficient numbers of doctors and doctors–in-training at the various health centres in the 53 districts of the three northern regions and the Brong-Ahfo region in the near future.
Professor Nokoe commended the sister medical schools in Accra and Kumasi, who over the past ten years had assisted in the training of their medical students.
Addressing the nine-member Governing Board of the SMHS, which has Professor Mumuni Dakubu as Chairman, Professor Nokoe assured them of the support of the UDS management and "minimal-to-zero interference" in the conduct of the affairs of the School.
Professor Dakubu said that the facilities at the Tamale Teaching Hospital were not the best and appealed to the authorities to properly equip it to enable the students get first class training.