IEA, Coalition of Civil Society urges parties to accept result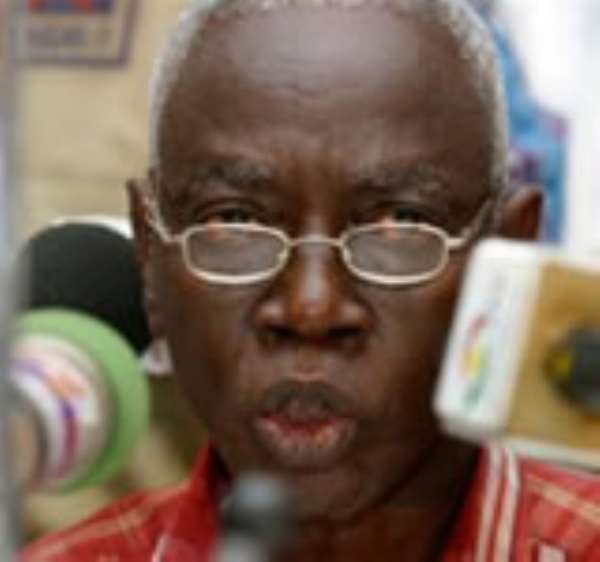 The Institute of Economic Affairs (IEA) and Coalition of Civil Society on Tuesday urged the two parties whose candidates contested Sunday's presidential run-off election to accept the result that would be announced by the Chairman of Electoral Commissioner.
"The IEA and its partners would like to urge the NPP (New Patriotic Party), the NDC (National Democratic Congress), the NDC, their candidates, the media and Ghanaians all political parties and their candidates to be prepared to accept whatever the outcome of the election will be, as announced by the Electoral Commission," a statement signed by Mrs Jean Mensah, Administrator of the IEA and representatives of the coalition.

"Any disputes that may emanate from the results should be allowed to be peacefully addressed by the appropriate constitutional bodies, or the judiciary," he added.
The statement said under no circumstance should Ghana be allowed to slide into chaos as a result of post-election conflict, adding Ghana is more important than any individual or groups.
The statement noted that for the first time in the history of Ghana, the country had had 16 years of democratic governance during which four successful elections had taken place and the New Patriotic Party (NPP) and the National Democratic Congress (NDC) had each served eight years in government peacefully.
"The 2008 election, which is the fifth since the return to democratic rule, is a defining moment for the country. All of us understand that the body that has the exclusive mandate and authority to conduct elections and announce a winner is the Electoral Commission. In previous elections, this power has been exercised with increasing acceptance by Ghanaians.
"This is why the Institute of Economic Affairs, in collaboration with its Coalition of Civil Society Groups and eminent Ghanaians has noted with grave concern, during the presidential run-off on the December 28, various incidents which cast a slur on the electoral process and the democratic credentials of Ghana."
The statement said it would be "a tragedy for this country if this defining election should lead to Ghana sliding back on all the gains made during the past 16 years because of possible intransigence and extremism on the part of the Political parties involved.
"We strongly believe that Ghanaians as a whole desire to live in peace and unity and should therefore not be driven by the intransigence of the contending political parties into any situation of instability."