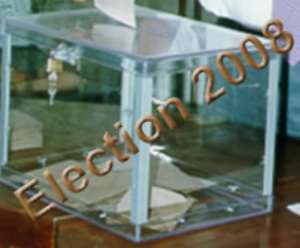 An electoral officer, on Tuesday asked political parties to replace selected polling agents, who cannot read and write with literate persons in order to secure their election results on December 7.
Ms Rachel Hagar Owusu, district electoral officer for Osu Klottey, who gave the advice said, "If your party agents can not read or write, how can they ensure that the exact results are what are presented on paper and append to it".
Speaking at a peace forum organised by the Osu Divisional Council, Ms Owusu said the Electoral Commission (EC) at a recent workshop for polling agents noticed that some of the agents were illiterates and this was dangerous for political parties.
She stated that although time was now limited for such replacement, it was necessary for the parties to do so urgently to have ample time to train them for the exercise.
Touching on the dos and don'ts on Election Day, Ms Owusu advised voters to avoid double voting, impersonation and obstructing others from voting.
She also announced that EC had set up a committee to review the names of persons suspected to be minors, who registered to vote and had compiled a final list.
The Electoral Officer said it would, therefore, be unlawful for any person to obstruct a voter suspected to be a minor from voting.
On double voting, Ms Owusu said the EC had also compiled a list with photographs of persons detected to have registered twice, adding that such persons would be arrested at their poling stations if they turn-up to vote.
Mrs Augustina Akumanyi, Deputy Chairman of the National Commission for Civic Education (NCCE), urged all political parties to help sensitise the public on election rules and regulations and the need for them to exercise their franchise.
She advised voters to desist from using stones and objects to queue at polling stations during the elections in order to avoid any confusion with other voters.
Mrs Akumanyi said that the EC would give a voter second chance to request for another ballot paper in case he or she unintentionally destroyed the ballot paper during thumb printing. This would only be allowed when the paper had not been deposited in the ballot box.
She also cautioned voters not to deprive any person from voting based on colour saying: "That person may not be a Ghanaian but might have naturalized".
Parliamentary candidates contesting the Klotey Korley seat, Nii Adjei Tawia of the National Patriotic Party, Mrs Monica Naa Ayao Quarcopome, Convention People's Party's and Nii Armah Ashittey of the National Democratic Congress, all pledged to ensure peace.
Nii Nortey Owuo III, Osu Mantse urged politicians to adhere to their promises and advised Osu residents to also unite and support the campaign for peace.