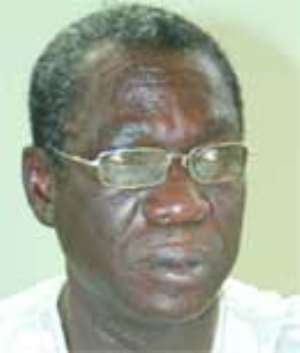 The General Agricultural Workers Union (GAWU) of the Ghana Trades Union Congress (TUC) has called on government, as a matter of urgency, to set up a Rice Development Fund to spearhead the production of rice in the country.
According to GAWU, if this is done, it would enable local rice farmers to have easy access to credit, to propel the rice production sector of the agricultural industry to compete favourable with other sectors of the economy.
The fund would attract the majority of Ghanaians, particularly the youth, into rice cultivation, and further boost local rice production.
Presenting a petition to the Ministry of Trade and Industry, Private Sector Development and President's Special Initiative, the Ministry of Finance and Economic Planning and the Ministry of Food and Agriculture, the General Secretary of GAWU, Mr. Kingsley Ofei-Nkansah, further called on the government to get rid of trade policies that are inimical to the small scale local rice farmers.
He added that government must help provide high yielding varieties of rice, for local rice farmers to improve the quality and quantity of rice production, stressing that government should assist farmers with rice mills, storage, inputs, and irrigation facilities, and among others, to help ensure food security in the country.
Mr. Ofei-Nkansah appealed to the government not to conclude the Economic Partnership Agreement (EPA), which seeks to open up Ghana's market to imports from the European Union (EU) markets, saying "this will put our local farmers at a disadvantage."
Later, embarking on a peaceful demonstration to the afore-mentioned ministries, the members of GAWU noted that there were significant sections of the population still living in food insecurity, which does augur well for the socio-economic development of the nation.
Receiving the petition at the Ministry of Trade and Industry, Private Sector Development and President's Special Initiative, the sector Minister, Papa Owusu Ankomah, said the government was committed to improving the conditions of Ghanaians, especially farmers, to enable them contribute their quota to the development of the country.
He enumerated a number of policies that government had put in place to transform the rice production sector, such as the Kpone Irrigation project, and irrigation projects across the length and breadth of the country.