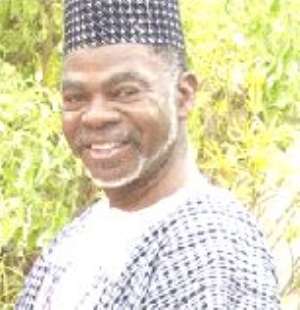 The Presidential candidate of the People's National Convention (PNC), Dr Edward Nasagri Mahama, has attributed the poverty and underdevelopment of the three northern regions to political neglect by successive governments.
He said even though the three northern regions abound in mineral resources such as limestone, copper, iron ore and particularly gold, which was currently being mined by small scale miners at Nangodi and Bole in the Upper East and Northern regions, respectively nothing had been done to establish large scale mines to benefit the people.
Dr Mahama said the people of the Northern Region were mainly farmers but regretted that the government's policies towards agriculture had stifled the growth and development of the agricultural sector.
He promised that a PNC government would provide assistance to all farmers in the country just as it was being done to cocoa farmers.
Addressing a jubilant crowd in the Bongo District of the Upper East Region during his campaign tour of the district, Dr Mahama assured the people that when the PNC is voted into power it would provide farmers with tractors, fertilizer and bullock ploughs at subsidised prices.
The PNC flag bearer, in the company of the National Chairman, Alhaji Ahmed Ramadan, the National Women Organiser, Hajia Ajara Ali, the PNC parliamentary candidate for the Bongo Constituency, Mr Jacob Kofi Nsoh, regional and constituency executives of the party, visited Bongo, Fio, Boaku, VEA, Namoo,Sambolgo, Balungu and Zokko, all in the Bongo District, where they addressed party supporters .
Mr Mahama said he would provide gloves and Willington boots to rural women who pick sheanuts since they were always at the mercy of snakes and other dangerous reptiles.
He also said he would provide guaranteed prices for farm produce to ensure that farmers had ready market for their produce.
The flag bearer of the PNC also gave the assurance that when given the mandate he would modernise agriculture by dredging all silted dams,and in addition would construct more dams and expand existing ones for irrigation purposes.
"We cannot depend on rain-fed agriculture," he stressed.
He said he intended to reconstruct dams with broken spill-ways to guarantee all year farming.
The National Chairman, Alhaji Ahmed Ramadan, assured party faithful that through their agricultural and educational policies, a PNC government would provide jobs for the people, thereby curbing rural migration of the youth to the south to engage in 'Kayayee' which was very dehumanising.
Story by Alhandu Abdul-Hamid.