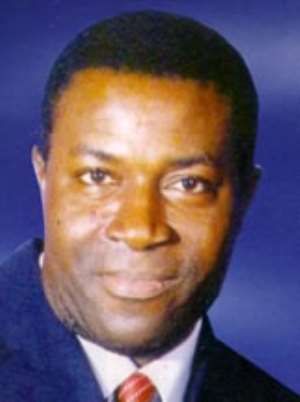 As part of moves to enhance the living conditions of beneficiaries of the National Youth Employment Programme (NYEP), government has announced that it would increase the allowances of beneficiaries by the end of December.
This was revealed by the Minister of Manpower, Youth and Employment, Nana Akomea, at a symposium to commemorate the programme's second anniversary at the National Theatre in Accra.
Currently, members receive allowances ranging from GH¢50 (¢500,000) to GH¢200 (¢2million) in the various programme modules.
In an interview with the Daily Guide, Nana Akomea indicated that discussions were still ongoing as to how much money would be used to supplement the existing earnings.
The NYEP, which was launched by President John Agyekum Kufuor in October 2006 at the Kaokudi Park in the East Ayawaso Constituency, sought to give direct intervention to job seekers in the country.
According to Nana Akomea, the programme has since given job opportunities to 109,000 young people in every district across the country at an annual cost of $100 million.
The Minister further hinted that a draft bill to institutionalize funding for the youth employment and youth enterprise has been filed for Cabinet's policy approval. When approved, "we would have given to the nation a dedicated statutory pool of funds to support youth employment and young people with bright businesses entrepreneurial ideas."
He proclaimed also that the final draft of the National Youth Policy was ready for Cabinet's consideration and further ratification by Parliament.
Nana Akomea noted that if surpluses were to be generated for investments to provide jobs, then the national income must exceed national needs.
He indicated that the last two years had recorded an incredible six percent growth rate, observing that it is the "highest since 1984, when we embarked on economic structural adjustment".
Beneficiaries of the NYEP took turns to pour out their grievances to the Minister. "We are being maltreated by our Supervisors at our various places of work," said some of them, while Community Policing Units advocated that they be enrolled into the Police Service since their efforts equalled that of Police personnel.
Others also complained about the delay in receiving their allowances among others.
.
In response, Mr. Akomea said his outfit would engage in discussions with the various authorities to avert such occurrences, and asked the beneficiaries to report anyone who subjects them to marginalization, harassments or any form of embarrassment to the Ministry.
He noted also that support would be provided to those who want to better their results in order to enhance their chances of achieving higher laurels.
The Secretary-General of the Ghana Trades Union Congress (TUC), Kofi Asamoah, lauded the initiative by government and congratulated it for seemingly reducing unemployment in the country.

He argued that since employment was a socio-economic initiative, it should be treated with all seriousness.
Mr Asamoah called on government to give incentives to companies which took beneficiaries of the programme into their fold.
He however requested government to depoliticize the recruitment process of the programme, and stressed its continuity by every government.
Source: Daily Graphic