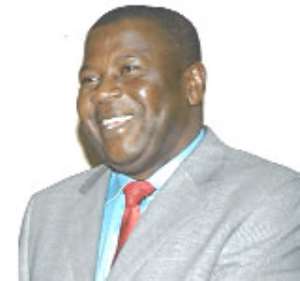 The Vice President, Alhaji Aliu Mahama, has said if not for anything, Ghanaians would remember him for his stand against indiscipline.
"Over the years I have carried myself very well and I think that Ghanaians would remember me for one thing that is discipline".
Immediately he assumed office about eight years ago as the number two man in Ghana, Alhaji Aliu Mahama launched a "Campaign for Greater Discipline" aimed at whipping up good moral traits in the society.
In an exclusive interview with Joy News, even though the Vice President conceded that the campaign could not fully achieve its goal as expected; Ghanaians should equally share the blame for its near failure.
Alhaji Aliu Mahama urged political leaders, especially the flag-bearers, to stick to issues in their campaigns and avoid insults.
He expressed delight in the way and manner various presidential candidates have been "getting on track" to address the issues.
The Vice President appealed to the people in Northern Ghana to accept each other and reminded them that they are friends with just different opinions.
This he said will avert possible clashes that may ensue in the region.
He noted that most of the political clashes have chieftaincy undertone.
On his possible return as president of Ghana, Alhaji Aliu Mahama said "only time will tell."
Story by Isaac Essel