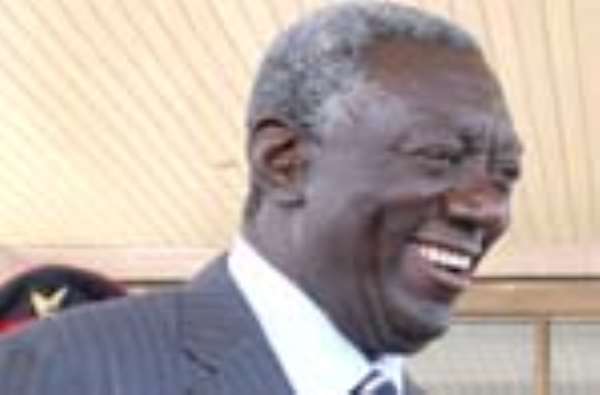 The government has no regrets whatsoever for honouring the country's heroes and heroines, according to Press Secretary to the President, Mr. Andrew Awuni.
In a release to diffuse the recent media reports about the cost of the event, government while maintaining that the awardees deserve even more, added, "Much as we recognize and accept constructive criticism, we think the current one is a petty red herring introduced only to advance the agenda and ambitions of the architects of these reports".
Government explained that the institution of the awards is rooted in an Executive Order of 1960 which has always been carried out annually to commemorate Ghana's Republican status.
On the cost, government explained that while there is no evidence of a cheaper quotation for the same quality and quantity of medals, the price of the medals and procurement process was right.
"These are not products that can be lifted off the shelf and very few companies are engaged in producing them," government explained.
The value of the national honours, government pointed out, is not in the cover price of the process of the medals, adding, "The cost of the medals is nothing compared to the aggregate contributions of the individual awardees."
Continuing, government stated that "we are talking about people who have contributed to the discovery of oil in our country; people who have introduced the National Health Insurance Scheme in our country; people who helped to bring about the cancellation of Ghana's over 4 billion dollar debt and fetched over 700 million dollars in Eurobonds and many other such initiatives."
The contributions of the awardees have lifted the country from the depths of the pit the country found itself, government said.
As regards the Grand Order of the Star and Eagles of Ghana, government stressed that the state chain is not just an award to the sitting president but a state insignia that comes to complement the state sword which is a solid 24-carat gold.
"We hope no one is suggesting that the state chain to complement this sword should come in brass."
The release, robust at it was, ended thus: "We wish to conclude that the entire transaction is open and transparent and available for the appropriate state auditing agencies anytime required."
By A.R. Gomda