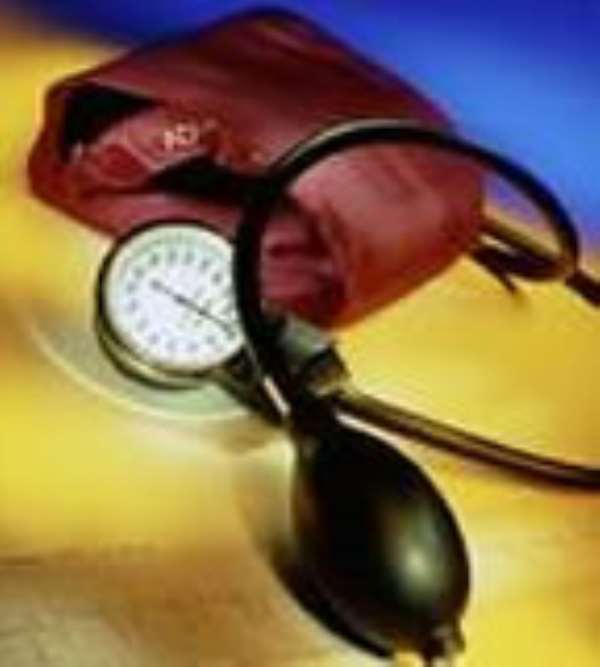 A 28-year-old man, Michael Quansah, has been arrested by officials of the Ghana Medical and Dental Council (GMDC) for allegedly holding himself out as a medical doctor and defrauding people of huge sums of money.

Quansah is also said to have, through his false pretences travelled to Italy to address a conferences on the topic: "Advancement of Medicine in Ghana in the 21st Century."
The Chief Investigator at the GMDC, Mr Ben Ameleke, told the Daily Graphic that in February this year, some victims of Quansah's fraudulent activities approached the council to report him.
He said the victims sent some of Quansah's complimentary cards, which presented him variously as an obstetrician and gynaecologist, as well as a general practitioner, at the Korle-Bu Teaching" Hospital.
He said the council checked its records but did not find Quansah's name in it and also cross-checked with the Korle-Bu Teaching Hospital and found that he had never been employed at the hospital.
Realising that the suspect was a threat to the public, Mr Ameleke said the council collaborated with the Criminal Investigations Department (CID) and the International Police Organisation (INTERPOL) and placed surveillance on him for some weeks.
He said Quansah was arrested last Monday when he went to the Dansoman Branch of ECOBANK to transact business.
During interrogation he admitted being a fake doctor.
Mr Ameleke said during a search, 11 different complimentary cards with the logo of the Ghana Medical Association (GMA) and the Korle-Bu Teaching Hospital were found on him.
He said a fake University of Ghana Medical School (UGMS) identity card was also found on him.
Mr Ameleke said records available at the Accra Central Police Station indicated that last year Quansah was arrested at the UGMS Library posing as a medical officer and he was arraigned before the City Engineers Court.
He added that Quansah was convicted, cautioned and discharged.
Commenting on the arrest, the Registrar of the GMDC, Dr Eli Atikpui, said the council had noted with great concern the unprecedented increase in the number of individuals posing as medical and dental practitioners in the country.
He said it had, therefore, become necessary to conduct a head count of all practitioners in the country.
Dr Atikpui said a team had been constituted by the council to visit all health institutions, both public and private, to carry out the head count.
He urged the public to report anyone they suspected as not being a qualified doctor to the council for prompt action.