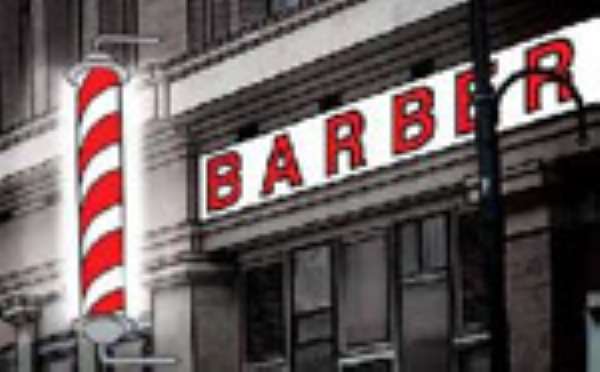 A BARBER who took advantage of the absence of the parents of a 13-year old pupil and defiled her will have to spend the next seven years behind bars in hard labour.
This was after an Accra Circuit Court presided over by Mrs. Georgina Mensah-Datsa had found the accused person, Rich Pashman Sarpong, also known as Nana Sarpong, guilty of having carnal knowledge of the pupil.
Sarpong had maintained his innocence throughout the trial and had told the court that he could not have committed such an offence since he was close to the victim's family, maintaining that it was a frame-up.
However, the judge said she found the evidence of the victim and her parents as well as the other prosecution witnesses truthful and subsequently jailed the accused person.
Prosecuting, ASP George Abavelim said the complainant is a trader resident at West Legon, a suburb of Accra and is an uncle to the 13-year old pupil while the accused person lived in the same vicinity.
He said the family of the pupil were very fond of the accused person and usually asked him to assist them take care of their shop as well as help them with their household chores, which he always did.
According to him, on October 27, 2007at about 9pm the parents of the victim went to church and left her alone to keep the shop and no sooner had they left than Sarpong visited the girl and kept her company.
The prosecutor said the victim closed the shop and went home around 10 pm while the accused also left for his house.
The police officer told the court that a few minutes after the girl went to sleep the victim came back to her under the pretext of buying a mosquito coil and as soon as the victim opened the door he dragged her to an empty room, where
he forcibly had sexual intercourse with her and warned her not to tell anybody.
Mr. Abavelim said when the parents arrived the victim told them about the ordeal she went through at the hands of Sarpong, after she could no longer bear the pain.
The prosecuting officer continued that the parents of the girl reported the matter to the police and were issued with a form to attend hospital.
He said the victim was treated and discharged and Sarpong was arrested and charged with the offence after police investigations.
By Fidelia Achama