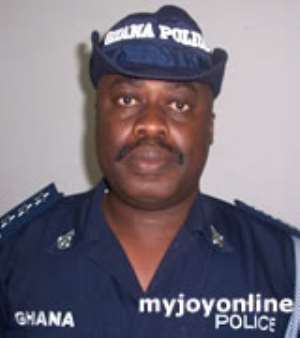 The Police Administration has rebuffed suggestions of poor coordination by the Kojo Armah committee which probed the loss of some 67 parcels of cocaine taken into custody in Prampram.
The drugs disappeared from police exhibit store at the Headquarters of the Criminal Investigation Department (CID) of the police.
The Committee set up to investigate the myterious disappearance of the drugs presented its report on the investigations to the government last Friday.
It reportedly alluded to a personality clash between the former Director-General of the CID and the Head of Organised Crime unit which led to the lack of coordination.
But the Director of Police Public Affairs, Deputy Superintendent of Police Kwesi Fori says it is worrying the committee failed to acknowledge the coordination that led to the Prampram drug haul.
"We are saying there was intra unit cooperation at the highest level at the CID Headquarters among the operational unit, the intelligence section as well as the administration of the CID Headquarters including the office of the Director-General, CID", he explained.
According to him they collaborated and worked together "trying to find out the perpetrators of the cocaine" case.
The Police Public Relations Officer told Joy News that there was also inter agency cooperation, all in their bid to identify those culpable in the scandal.
He said the manner in which the matter was handled showed team work.
DSP Fori noted that the police will make their stand known after thoroughly studying the report.
Story by Malik Abass Daabu