Police want victims to identify nabbed armed robber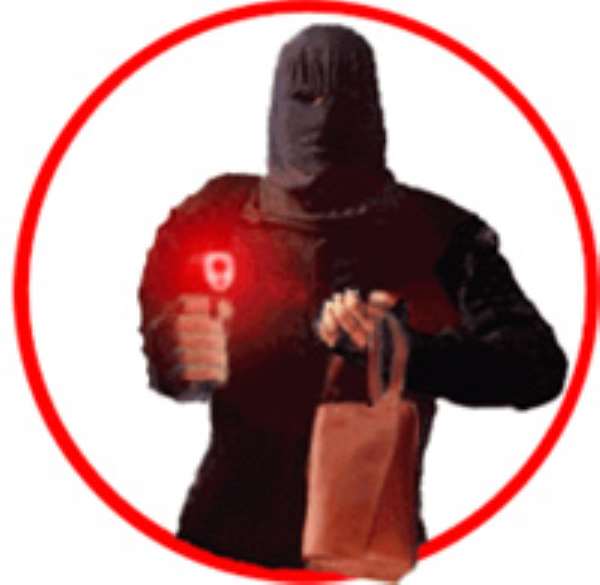 The Ashanti Regional Police Command has arrested a member of an armed robbery syndicate, which has been terrorizing residents of Bantama in Kumasi.

Kwame Asukum, 28 and a lotto seller at Race Course, who was said to have been involved in a number of robberies in the area within the past three months, was arrested during one of their operations.

The police have therefore appealed to the public to come forward and identify him.

Inspector Ibrahim Tanko, Public Relations Officer of the Command made this known to the media on Friday in Kumasi.

He said between 10pm and 11pm on April 24, Daniel Ampomah, a 37-year-old driver was driving a KIA Pride taxi with the registration number GT 4691 G near the Bantama market, when he was stopped by Asukum, who asked that he should be taken to Bohyen also in Kumasi.

Inspector Tanko said immediately Asukum got into the taxi he pulled a knife on the driver and called in his four accomplices to join him.

A struggle ensued between the driver and the gang of five and luckily enough, a police patrol team came to his rescue, but the four escaped leaving Asukum behind.

Mr Tanko said Asukum was then escorted to the Kumasi Central Criminal Investigation Department (CID) of the Police and during interrogation, he confessed that within his short stay with the group, they have robbed three taxi cabs, which were all used in robbing others of their valuables and afterwards abandoned.

According to the Inspector, Asukum told the police that he had so far gotten four mobile phones from the victims they robbed, which he has sold.
Source: GNA