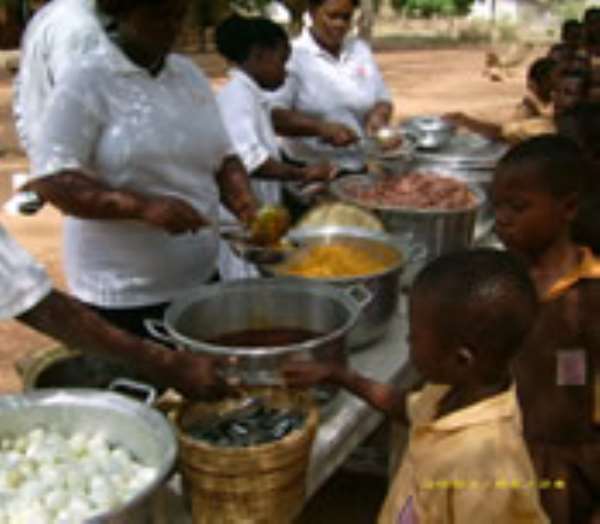 Listen to Amoako Tufuor.
Dr. Kwame Amoako Tufuor, the Executive Chairman of the National School Feeding Programme (NSFP) has been removed from office.
Joy News sources have confirmed that the Ministry of Local Government has communicated government's decision to Dr. Amoako Tufuor last night Tuesday April 22, 2008.
This follows the submission of a report by a committee headed by the Chief of Staff, Mr. Kwadwo Mpiani, which was set up to investigate allegations of nepotism, maladministration and corruption against Dr. Tufuor.
Meanwhile, the pressure group, Committee for Joint Action (CJA) has been agitating for the removal of Dr. Amoako Tufuor over allegations of corruption following an audit report by PriceWaterhouse Coopers.
Government sources say, a statement on the matter will soon be issued by Government.