The African Agenda A Must Read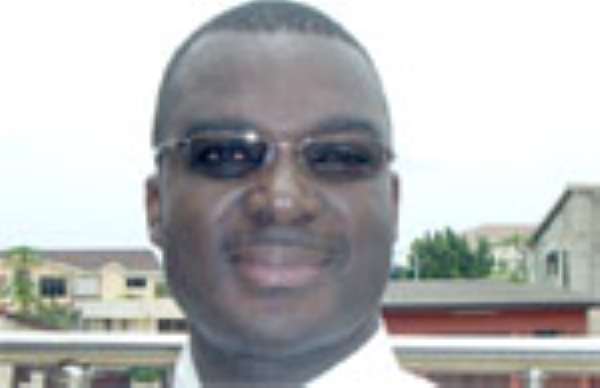 Camynta Baezie is enjoying two successful careers: one as an Engineering Consultant in Traffic and Transportation of which he is currently the Country Manager for Parsons Brinckerhoff International in the Kingdom of Bahrain, Middle East, and the other as the writer of The African Agenda, one of the leading political thriller blockbusters.
Born in Ghana, Baezie attended Wa Secondary School, TI Ahmadiyya Secondary and then did his first degree at the University of Science and Technology, now Kwame Nkrumah University of Science and Technology, Kumasi where he obtained his first degree in 1992.
What is more, he also holds a Masters and a PhD in Transport Engineering from the University of Newcastle.
In 1996, Baezie was awarded a Ridley Fellowship in Transport for his PhD research work.
He has since presented and published papers for international conferences in Antwerp, Cape Town, Dublin and Bournemouth.
As a hobby, Baezie took up writing and his first novel, The African Agenda, has become an instant hit.
The African Agenda is a high-octane thriller, with which the author takes his readers into the minds of a group of African computer experts, who use their high-skills to run, fund and conceal a daring plot intended to achieve total global nuclear disarmament and unify Africa.
People (P) questioned Camynta Baezie (CB) about his first novel, The African Agenda.
P: Tell us about The African Agenda and what inspired you to write it.
CB: It is mainly about the unification of African that the inspiration to write came from. For a long time, there have been civil wars, coup d'états, revolts perpetuated by people with interest and not wanting the development of the continent.
The need to have one voice was the motivation but while writing and hearing about terrorism this and terrorism that, I thought there was a way to address it.
It was thinking outside the box but I wanted to bring awareness.
P: What should your readers expect?
CB: The beauty of it is, you shouldn't expect anything but be prepared for the ride of your life.
P: What are your expectations from the readers?
CB: Two things; first I want them to question how Africa with its vast resources can come out of the current situation we are in: the civil wars and the killing of each other.
How can we turn that around to creating wealth in our people? It would take a change of attitude from people.
P: You mentioned two things.
CB: Yes. The second is for people to think in terms of security. Some Ghanaians lost their lives in 9/11 and some lost their lives in Iraq. We are all part of the global village.
We all use computers and in terms of this fast evolving technology, you can get almost any information within the computer for whatever purpose, but imagine some information in the wrong hands. We have to think.
I hope when they read, people will come up with solutions to solve some problems on the continent. It is good for the development of the continent.
P: What made you come up with such a title for the book?
CB: It is to motivate you to want to read the book. When you see the title, you question, 'what agenda do we have?' It stops there and allows readers to question.
A person who is not African who sees it will also question, 'what agenda does Africa have?'
P: And how did you come up with the book cover?
CB: The publishers designed the cover but I mentioned I wanted to see Africa with its chains broken; the chain of bondage.
Africa's economic policies are still dictated by powers outside and are depended on international and multilateral aid. The title breaks the bondage of chains and makes you question.
P: The book involves hackers, how knowledgeable do you have to be with computers to write about it?
CB: It is needed to know the basics of computers. For the ones you don't know, you can always find them on Google.
P: How long did it take you to finish the book?
CB: It was on and off writing for two years.
P: Have you experienced writers block?
CB: None. I had no mind blocks because I was writing it as a hobby. Anytime I sat down, there was always something to write.
P: What sort of language is used in the book?
CB: It is easy, down to earth layman's language.
P: And how much is a copy of the book?
CB: It is being sold in Amazon for $19.99
P: And in Ghana?
CB: It is GH¢12 in Ghana; you can get a copy at any EPP bookshop and other leading bookshops in the country.
P: Since your first book is a political thriller, will your succeeding works follow the same genre?
CB: (smiles) No. They will be wide and varied.
P: Any other books in the works?
CB: Yes. My next book is called Execution Sword. It is 30 percent through and I am hoping by the end of the year, it will be complete.
Watch out for Baezie's upcoming book, Execution Sword.