I've Sacked Victor, Period... Says JJ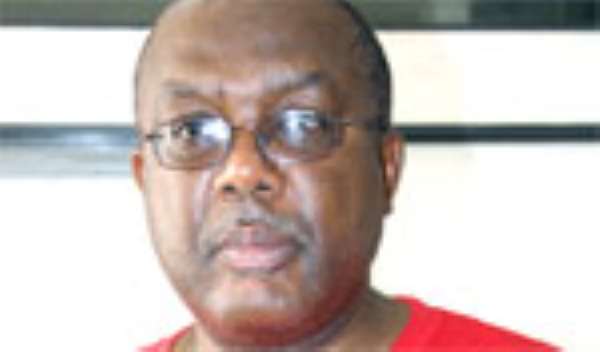 Former President Jerry John Rawlings says he owes nobody an explanation with regard to the sudden dismissal of his former special assistant, Victor Emmanuel Smith.
A statement issued from his office and signed by K.A. Caesar indicated that the decision to relieve Victor Smith of his appointment was final.
"President Rawlings is of the opinion that the reason for removing Mr. Smith is not a matter for public consumption and will not be cajoled into offering an explanation because sponsored rumour-mongers are at it again, churning falsehoods," the statement noted.
Victor, who was seconded from the Public Enterprises Commission to the outfit of the former First Couple in the days of the (P)NDC regime, was relieved of his services through an SMS text message asking him to prepare his own dismissal letter and bring it for signing.
The former special assistant and director of public affairs at Rawlings' office has subsequently been asked to vacate his official residence with a letter to the Chief of Staff at the Castle, notifying the State, since he was on the payroll of government.
Even though the office of the former President until now has been very quiet on the dismissal, Victor is not helping matters either, giving way to media speculations.
However, Mr. Rawlings said enough is enough of the speculations, cautioning the media to tread cautiously.
"This office understands and appreciates that news emanating from the former First Couple is of major interest to the media, particularly those for whom truth and cross-checking of information is an irrelevance.
"We are thus not surprised at the different reasons and speculations as to why Mr. Smith was removed from office. It is not unusual for the praise-singers of a particular party to use stories about the former President as a diversion from the myriad of problems facing mother Ghana because of their eight years of misrule.
"Some of these speculations border on absurdity and we wish to caution the media and public commentators to respect the dignity of President Rawlings as he has not come out to give any official position on the rationale behind his action," the statement said.
Rawlings dismissed reports making rounds that Victor was sacked because he had led a Nigerian who wanted to donate to the NDC to the flagbearer, Prof John Evans Atta Mills, instead of the former President.
"As founder of the NDC, it is absolutely ridiculous and devoid of logic for anyone to even imagine, more so, concoct such an allegation. This absurdity is completely false.
"Managers of the various media (houses) have to appreciate that this matter is not a circus and they should be circumspect about what they publish and be cautious not to abuse their freedoms," he warned.
He however expressed gratitude to Victor for his services.
"Mr Smith has worked for the former President for many years and we take this opportunity to thank him and wish him well in his future endeavours," the statement indicated.
His dismissal was contained in a text message forwarded to the media, asking him to draft his own dismissal letter, a request he declined.
"Thanks for your services to my office, Mr. Victor Smith. Draft a press release relieving you as staff of my office to enable you continue your political career, hopefully in the office of Prof Mills. Press announcement to be prepared right away. Thanks and God guide you.-JJR", the message read.
Victor was said to have incurred the wrath of Mrs. Rawlings after directing the Nigerian donor to channel the money to Prof Mills.
The incident was said to have happened around December last year.
With a frosty relationship with the wife of his boss it was only a matter of time for Rawlings' Special Aide to get a kick. Coupled with this is his open declaration of support for the Bole/Bamboi MP as running mate to the NDC flag-bearer, Prof Mills.
While the Rawlingses were rooting for Betty Mould-Iddrisu, Victor was using his newspaper The Weekend Standard to drum up support for John Mahama, compounding his problems with his employers.
The former special aide confessed on a radio interview last week that there is no love lost between him and Mrs. Rawlings, pointing out that for the past four weeks he had not set eyes on the former First Lady even though he worked at their residence.
DAILY GUIDE has been reliably informed that a new communication team made up of 'old horse' Valerie Sackey, former Press Secretary during the (P)NDC days; Kofi Adams, deputy Youth Organiser of NDC; and Fiifi Kwetey, Propaganda Secretary and editor of Crystal Clear Lens among others have been put together to manage the affairs of the former President.
By Fortune Alimi