Atta Mills is his own man after all!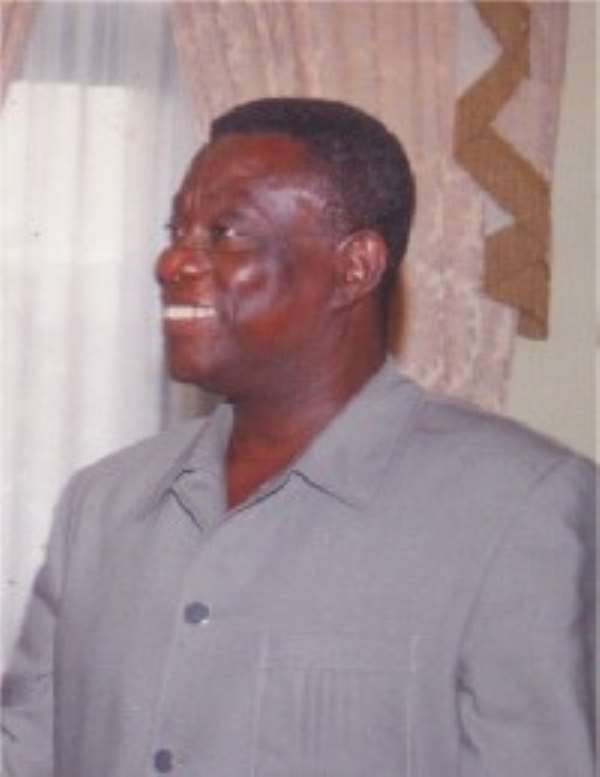 In the face of compelling evidence, we should be ready to change our minds. I have been one of those who harbour an entrenched belief that Atta Mills is not his own man, won't be his own man and can never be his own man. Recent events on the political front on the crucial issue of the selection of a running mate has made me have a serious re-think about my stand point regarding the professors ability to exercise independence and political autonomy if or when he becomes the President of the Republic of Ghana.
Let's go down the memory lane. It is common knowledge that, Mills selected Martin Amidu as his running mate for the 2000 elections against the popular wishes of most major stakeholders and power brokers in the National Democratic Party (NDC).
Legend has it that the founder of the NDC and former President Rawlings was not against the idea of Dr Obed Asamoah partnering Mills for the 2000 election but that was not to be. Mills displayed real character and strength of mind to select Amidu much to the chagrin of Obed. Such display of political independence by Prof Mills when it comes to the crunch soon diminished and indeed evaporated when the learned Professor was heard gloating over his readiness and alacrity to approach and consult Mr Rawlings around the clock. Mills sounded unapologetic about that utterance and the damage it did to his campaign was enormous. That became a major strategy for the New Patriotic Party (NPP) who latched on that pronouncement and used it to great effect. Mills may not publicly acknowledge the damage that statement did to his ambition to become president of Ghana and of course, no one expects him to do so but the fact that it is something that has never been repeated means he has lived to rue that saying.
During the 2004 election campaign, Mills repackaged himself but the shadows of Rawlings lingered on his campaign and the NPP reminded the electorate about a Rawlings proxy presidency if Mills was voted. Floating were not going have that and threw their votes to the already ever increasing support of the NPP and bag! Mills was crushed this time "one touch."
Is Atta Mills his own man? I'm now tempted to answer a cautious yes. Followers of political events in Ghana will be aware of the former first lady, Nana Konadu media campaign to first express her disdain over any choice of John Mahama, the Bole/Bamboi MP as Mills running mate and secondly, to unequivocally state her preference for Mrs Betty Iddrisu. Her posture was one of anger, jingoism and ready for a brawl if Mills refuses to rubber stamp their choice. There were clearly moral lessons to be learnt from her ebullient stance. First, it was not lost to the first lady that she is dealing with someone who can stick obstinately to his choice as happened in two previous elections and that underlined her abrasive style. If this doesn't epitomise Mills level of political independence, then what else? That means Prof Mills has already demonstrated, albeit subtly that he has the balls to make the crucial decisions without recourse to the Rawlingses. In my candid opinion, we now have evidence, which contradicts an earlier one that portrays Prof Mills as Rawlings stooge. Nevertheless, a big test of Prof Mills's independence lies ahead. If he goes ahead to name John Mahama, objective political analyst will begin to cultivate a new horizon about their perceptions about him but risk getting a stick from the Rawlingses. Who knows? It may as well be that, the gentle former Vice President may have long settled for Mrs Betty Iddrisu as his running mate but if now makes the announcement clutching the arms of Mrs Betty Iddrisu, it will definitely set tongues wagging about his political maturity and independence. I don't know how that will play on my new impression about the Professor. What about Mills going for Lawyer Mohammed Mumuni, are we going to say he succumbed Azorka and his people in Tamale. No easy options!