CELEBRATING PA KASUMU'S 40 YEARS SOJOURN ON STAGE.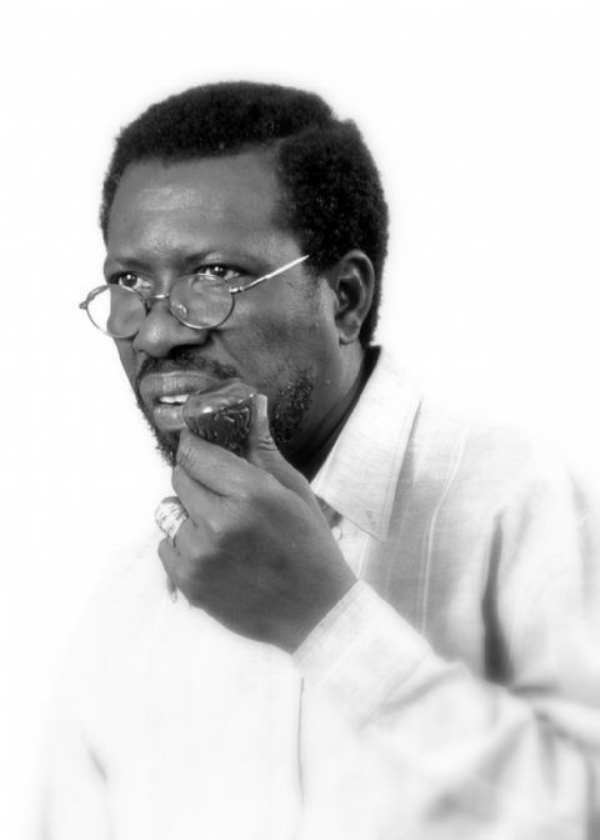 A well-thought out programme to mark 40 years of a worthy career of Mr. Olukayode Olugbenga Odumosu (popularly called Pa Kasumu) both on stage and on movie set has just been released by the organisers of the event. Without mincing words, coming in terms with the terms an accomplished actor with the baton of a 40 years sojourn is no joke. Born on the 16th of March 1953 in Agbeni area of Ibadan, Oyo State, though, he his from Ogun State by origin. His father is from Odogbolu (Ijebu) while his mother is from Ake (Abeokuta/Egba), that is why he refers to himself as "Ijegba".(The combination of Ijebu and Egba).
Pa Kasumu started his career at age 15; taking up challenging roles on stage under the tutelage of Elder Chief Ayinla Olumegbon whom he knew through his area Uncle then (Mr.Afolabi), popularly called "Brother Simbat". He got baptized through a stage play titled "Iyawo Orun (1968). And ever since then, he has grown from strength to strength, but no without facing some serious challenges.
When asked about how many works he has featured considering the years he has put in, he has this to say" Well, I thank God for sparing my life to witness today. I since lost count of my work, but I can assure you that they are well over 400 movies. The celebration is not all about me but it is to appreciate my fans, friends, supporters and colleagues over the years, for believing in me and standing beside my during trials". This indelible mark in the Industry indeed calls for celebration, as Pa Kasumu's 55 years birthday come 16th of March, 2008 will be part of the whole programme.
On Nollywood evolution, Pa Kasumu said "Maybe, if will have chicken out or abandon the Industry, many people will not meet what they are meeting today (Nollywood), for we have suffered a lot, as we tried to preserve the profession we cherished with passion, even without money and societal acceptance. Indeed, we worked with our lives, for the love and the passion we have for the profession, then, privileges and fame is not attached to the profession like now, and money was not just there. But thank God, today, it is a different ball game; we are now been appreciated and accepted globally".
It is a two day event that will be preceded by a World Press Conference and Courtesy Visits to three South-Western State Governors in April, 2008.
The first day of the event will be on Friday 23rd, May 2008 in Ogun State where Pa Kasumu hails from. His Excellency Otunba Gbenga Daniel will declare the event open, as Novelty football match follows. Fans and friends of Pa Kasumu will be treated to the best of time with Stage Play, Film Show, Gyration, Cultural Dance, Pa Kasumu on Hot Seat etc in the evening at the Cultural Center, Kuto, Abeokuta with a programme tagged 'Artiste Nite".
And as if all these were not enough, the following Saturday May 31st, 2008 will witness another blockbuster package to celebrate Pa Kasumu. The day's activities will commence with Pa Kasumu's Personality lecture at the Oyo Hall of Lagos Airport Hotel by 11.00am, the Guest Lecturer is Prof. P.A Ogundeji of Department of Linguistics and African Languages, University of Ibadan (President, Yoruba Studies Association of Nigeria) with the theme" Background, Challenges and Prospect of the Yoruba Movie Industry".
Then comes the night of glamour, celebration, ambience etc tagged "An Evening with Pa Kasumu". The nite is to unveil a pot-pourri of activities to celebrate him as (Media, Well wishers, Friends, Families, Colleagues, Corporate Organisations, VIP, Guests) are invited to be part of Exhibition of some of his old works, Premier of his new film, Launching of a book in his honour by Alayande Stephen T., Musical performances, Playlet, Comedy, Introducing a documentary on his person, Launching of his Pet Project etc. The Keynote Address will be given by Chief Jide Kosoko (National President, ANTP).
 Special Guest of Honour- His Excellency Babatunde Fasola (The Executive Governor, Lagos State)
 Guest of Honour-All other South-West Governors
 Venue- Multi-purpose Hall, LTV Ground, Ikeja, Lagos.
 Time- 6.00pm-11.00pm
Mr. Etiwe Deji, Chairman, NANTAP, Lagos State, is a member of the Planning Committee, has this to say "It is such an honour to be part of this epoch making event, Pa Kasumu is an inspiration to different generation of people, we are proud of him, hence, we call on all stakeholders, well-wishers, corporate organizations, friends, and good people of Nigeria to join us as we celebrate this Movie Icon".
The objective thrusts of the event are stated as follows:
 To celebrate one of the oldest and finest Humour Merchant in the Yoruba Movie Industry.
 To create a lasting platform that can serve as a link between the old generation and the new breed in the Movie Industry.
 To further consolidate the effort aimed at placing at a higher and enviable pedestal the Nigeria Movie Industry in this era of Information Technology.
 To place Pa Kasumu as a desirable name that can connect brands to their target markets emotionally.
 To create value and deepen brand equity.
The event is put together by Red Carpet Media & Entertainment, while Goldmyne Entertainment (Box Office& Video Wheel), Saturation Photography, Prime O Blow Concept, and Walex Production are partners of the event. Corporate Organisations are expected to buy into the event and experience an unprecedented mileage and brand/ product leverage.
Alayande Stephen T.
For the Organising Committee
08056112687