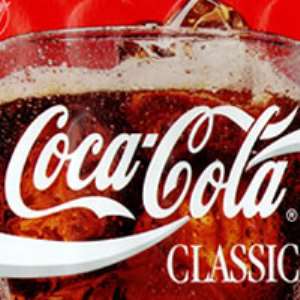 The government is leaving no stone unturned to ensure that proficiency in English in schools is on the ascendancy as it is the medium of instruction as well as the medium of diagnostic or formative assessment.
Mrs Angelina Baiden-Amissah, Deputy Minister of Education, Science and Sports said this at the launch of this year's National Coca Cola Essay Writing Competition in Accra on Tuesday.
The topic for the competition was: "The hosting of Ghana 2008 has brought many benefits to Ghanaians. Describe five of them''.
The event, opened to all junior high schools throughout the country, was jointly sponsored by the Ghana Education Service, Zenith Bank, Unimax Macmillan, TV3, Graphic Communications Group Limited, Joy FM, Imark Ghana Limited, South African Airways and Golden Tulip Hotel.
Mrs. Baiden Amissah said government had also with the assistance from United States Agency for International Development (USAID) had initiated a National Literacy Acceleration Programme in schools which had helped to unearth talented creative writers who would not have discovered their potentials.
She said the role of English language in education delivery cannot be over-emphasized and that as far as the students were concerned, they should not waste time studying English language because to them, what they read, speak and write in the classroom is enough to answer all English questions in an examination.
The Deputy Minister said English language must be considered as a subject to be studied just like any other subject on the curriculum and be given the same attention as mathematics, Integrated Science or Social Studies.
She urged the Ghana Education Service, which is the main partners to use all the means at her disposal to fish out for schools that are not interest in
the competition like this and encourage them to enter into such competitions.
Mr Samuel Bannerman-Mensah, Director-General of the GES said the programme was a conscious attempt by a multinational commercial entity to augment government's efforts in providing quality education.
He expressed the hope that quality formal education can be achieved when the standard of English Language is raised ,through effective teaching.
Mr. Bannerman-Mensah appealed to Coca-Cola to endeavour to skew the prizes more to the schools of the winner than to the individual winner.
Mr. Festus Anagblah, Human Resource Director of The Coca-Cola Bottling Company Limited said the objective of the event was to inculcate into the younger ones, the quest for academic and linguistic excellence.
He said it is also aimed at, contributing to help develop the educational system in Ghana
He expressed the hope that all the schools would participate in the programme to make it a success.