Police round up refugees at Buduburam Camp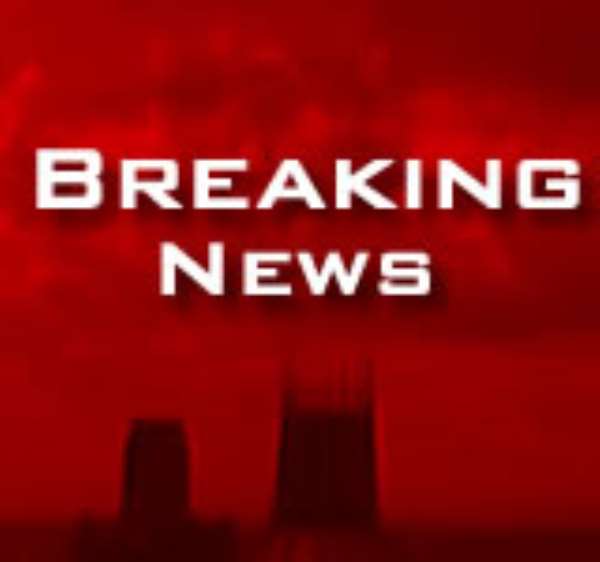 Conflicting reports reaching myjoyonline say that security personnel are picking up men at the Refugee Camp at Buduburam.
It is not clear yet what specific security operation is going on at the Camp.The Buduburam Refugee Camp which has been housing Liberian refugees for nearly twenty years has recently been in the news when some 360 women protesters were arrested by the Police and sent to the Kodeabe Voluntary Camp in the Eastern region.
This morning, news broke that police have gone to the Camp to arrest men. The reports say, the police were going from house to house to effect the arrests.
Two Liberians in Ghana called myjoyonline to say there were police personnel on the Camp arresting men from their homes.
One of the callers who gave his name as James Morris Sumo and was not on the Camp, said his cousin called him on phone and told him the police have stormed the place and were arresting men from their homes.
He also said, he called another friend to find out the exact situation on the ground, but according to him the friend said he couldn't talk to him because he was on the run.
When he was asked how many police personnel were conducting the operation, he said he could not tell, because the personnel were in mufti.
He also said some women have stood in the way of one of the buses carrying the arrested men.
Meanwhile, another Liberian who called but declined to give his full name, but did after some insistence, gave his name as Emmanuel Coli.
He said he was locked up in his room at the Camp for fear of being arrested. He told myjoyonline that some of the police personnel effecting the arrests were in uniforms while others were in mufti.
When he was asked why he was not arrested even though he was also on the Camp, he said, those who were being arrested were those whose houses were close to the roadside.
Meanwhile, Peterking Quaye of Joy News, reporting from the Camp, said police officers on the operation have declined to speak to the media.
As I write, it is difficult to get official versions of the story. We will however, keep you posted as the story develops.
Stay tuned.
By Emmanuel K. Dogbevi