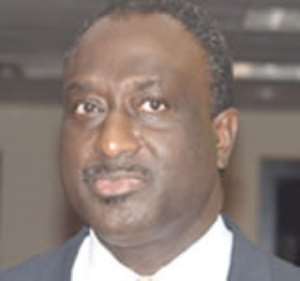 One of the spokespersons for the defeated candidate in the NPP presidential race, Kuuku Welson Jones says there was a designed plot by aspirants and party members against his candidate, Alan Kyeremanten.
Mr. Welson Jones who spoke in an interview on JOY FM's mid-day news on Monday said although the party had been hailed for a successful congress, there still remained lots of questions unanswered about the loss of Mr Kyeremanten.
His comment comes a day after the three time contender in the flagbearship race of the party, Nana Akuffo Addo registered a massive 1096 votes representing 47.9 percent of valid votes cast to be established flag bearer of the party.
He said his candidate deserved commendation for defying a constitutional provision for a run-off under the circumstance, and rather showing sportsmanship to opt for a concession.
"It is Alan who won and not Akuffo Addo because it took the magnanimity and the graciousness to say that 'in spite of the fact that I had a constitutional right, let it go,'" he said.
Kuuku Welson Jones's comments also come amidst several criticisms from opposition members circulating in the media about how the Akuffo Addo was selected.
Leading members of the party have, however, rebuffed suggestions that the party defied its own constitution by declaring Nana Akuffo Addo as flag bearer.