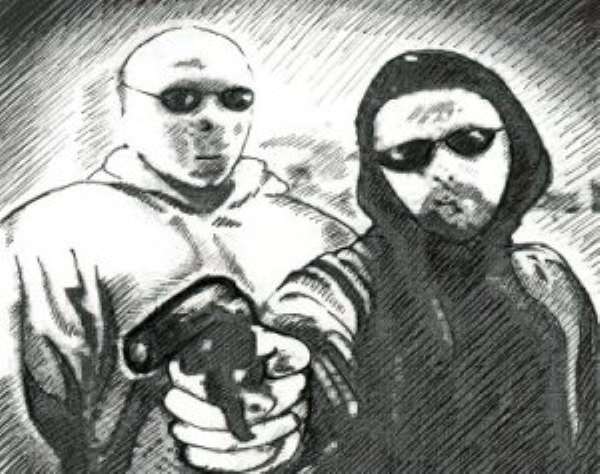 A 26-year-old lady and a staff of Home-Touch Restaurant in Kumasi has been robbed of her personal effects and money at gun-point at Fante New Town. The robbers are alleged to have forcibly stripped the woman naked, removed GH¢60, a small purse containing an unspecified amount of money and a mobile phone hidden in her panty.
According to the lady, she was returning from work at mid-night with her sister when the three robbers who appeared from nowhere asked them where they were going. They refused to answer and took to their heels.
She said the robbers chased them and she fell into a gutter. They then collected her bag containing the money, a box and the phone.