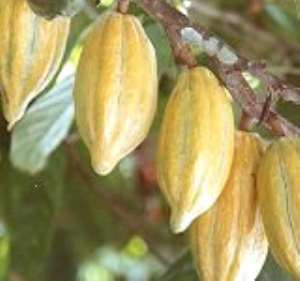 Cocoa Merchants, an active Licensed Buying Company, said on Wednesday it had almost finished paying bonuses to farmers on 2006-07 Main crop purchases as directed by the Ghana Cocoa Board (COCOBOD).

Mr Ayisi Botwe, an official of the company said, Cocoa Merchants put out a paid advertisement on the radio, asking all eligible farmers to come for their bonuses, following the release of the moneys by COCOBOD.

"I have personally been going round to ensure that our Clerks pay out the bonuses to the farmers and as I speak now, we have almost finished the payments," Mr Botwe told the Ghana News Agency in Accra.

The COCOBOD issued a statement on Wednesday with an ultimatum to LBCs to ensure payment of the bonuses by December 15, this year or face sanctions.

The statement signed by Mr Charles B. Ntim, deputy Chief Executive of COCOBOD in-charge of Operations, said even though the company had released the full amounts to the LBCs, most of them had not paid the farmers.

"We are further informed that a few LBCs who have made some payments to farmers have been doing so on piecemeal basis," the statement said and warned that it was an offence to fail or delay in payment of the bonuses.