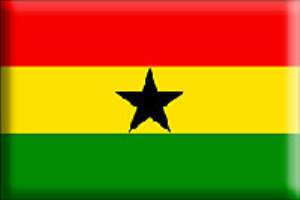 Speakers at a forum on doing business in Ghana are unanimous in their views that the country presents a safe haven for foreign investors but said there are still some few challenges to overcome.     
They said years of good governance, stable political climate and improved economic performance stood the country in good stead as an attractive investment destination in the sub-region.     
The forum, organised by the Ghanaian-German Economic Association for the visiting 14-member trade mission from the Federal German Ministry of Economics and Technology and the Chamber of Industry and Commerce of Munich and Upper Bavaria was to provide the team with the experiences from businessmen.    
Ms Joyce Aryee, Chief Executive of the Ghana Chamber of Mines, who spoke extensively on the mining industry, said the ability of institutions to enforce policies remained a key challenge to supporting investment into the country.  There are also infrastructure challenges such as roads, electricity among others.    
Mr Andy Ojei, Managing Director, Zenith Bank Ghana Limited said the Ghana Investment Promotion Centre Act provided generous incentives for companies that established in the country.    
Mr Augustine Adongo, Chief Executive of the Federation of Ghanaian Exporters, said investment opportunities exist in areas of laboratories for testing products to ensure safety and quality management.    
The five-day meeting has brought together over 50 private companies to identify ways of promoting trade and investment.