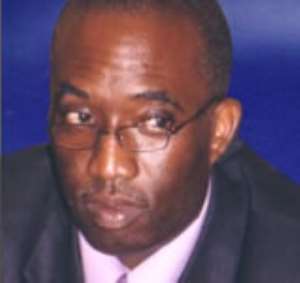 As a fall out of the recent public hearings of the Public Accounts Committee (PAC) of the Parliament of Ghana, the Attorney General is going ahead to prosecute those found to have embezzled public funds.
The Attorney General Mr. Joe Ghartey speaking to Joy News' Matilda Asante on Monday October 29, 2007 said a
special task force comprising four state prosecutors has been formed to handle these cases. They would be expected to
focus only on these cases.
He said they however, would not only prosecute, but would also look at other options, especially cases that do not require prosecution.
The Attorney General also said, until a financial tribunal is set to specifically try these cases, his ministry would handle them in the meantime by prosecuting them in the appropriate courts.
He also said the case involving the theft of ¢4.3 billion, which docket was lost but found, is before a circuit court now but it is under consideration to be moved to a High court.