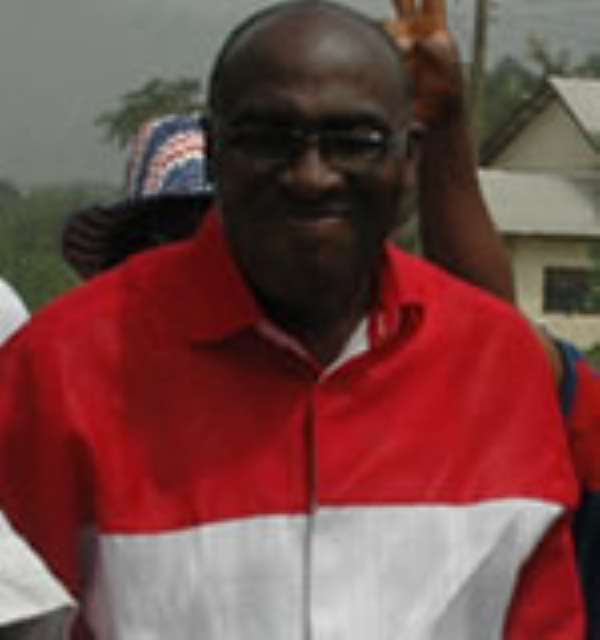 Papa Owusu-Ankomah, one of the New Patriotic Party (NPP) presidential aspirants, has said he was capable of leading and transforming the country to ensure its accelerated development.
He appealed to delegates who would attend the party's congress in December to elect him as the NPP's presidential candidate for the 2008 elections.
Speaking at press conference in Kumasi on Monday, he said the time had come for him to use his experiences acquired over the years to enhance the socio-economic and political development of the country
"I am the best representative of the party and I promise to lead an agenda to empower the people especially the youth to enable them contribute meaningfully to the advancement of the country".
He said since the backbone of the country is agriculture, he would develop the Afram Plains and the northern belt to enable those areas to produce abundant food and livestock.
Papa Owusu Ankomah said he would make Ghana the easiest place to do business by promoting the public and private sectors of the economy to help the country reduce from its dependence on advanced countries.
He said it was his ambition to transform the party as an institution to serve the needs and aspirations of the people in the country.
Papa Osusu-Ankomah said the NPP had, over the years, ensured peace, stability, democracy and good governance and he would sustain the gains and achievements so far chalked.
"My leadership will represent hope for the future of the country and my vision is to improve the quality of life of the people," he said.