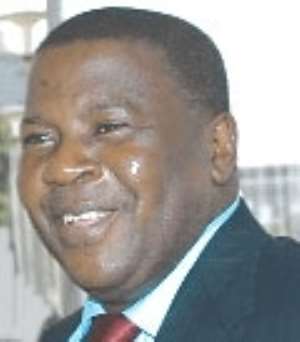 Vice President Alhaji Aliu Mahama is determined not to be undone in the campaigning for the ruling New Patriotic Party flagbearership slot.
Even though he seems to be keeping to the president's famous warning to presidential aspirants especially those still in his government not to peak before time, Alhaji Mahama is doing so behind the scenes.
Reports from the northern region said the vice-president's campaign posters are out on the streets and very visible.
Additionally, a leading member of his campaign team, Mr. Ayisi Boateng who is currently in the Northern region to canvass for votes, confirmed that the Vice President will surely contest and win the flagbearership.
In an interview, Mahama Shaibu, Mr Boateng said he is also in the region to diffuse the general notion that the NPP is for Akans.
"It is the opportune time since the Vice President has acted several times as President, he has understudied the President…worked diligently… I think it is time we give him the nod to change that perception," he said.
He said though Alhaji Aliu has not openly stated his intention to stand he can confidently say that he is standing.
"I am in close contact with him. I know he would stand. He is a cool man and wants to do his own thing in his own way. But take it from me that he would certainly stand."