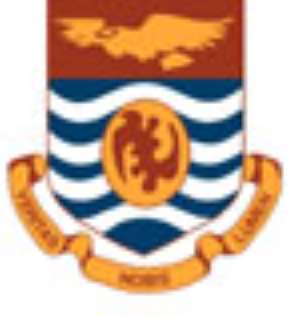 ...Medical school is fake- says Accreditation Board
Students and parents rushing to secure admission forms for a medical school said to be operational under the University of Cape Coast have been warned that the purported medical school is not accredited.
Appropriately named the University of Cape Coast School of Medical Sciences, the University has over the last couple of weeks been running newspaper adverts requesting qualified students to apply for medical studies at the University.
The National Accreditation Board (NAB) has however disclosed that the University has not been accredited to run any medical courses.
The Board made it clear in a notice to the public that, while it has taken note of the advertisements soliciting applications from interested students, "the University of Cape Coast has neither submitted the programs to be run by the proposed UCCSMS to it nor has it accredited any medical programme by the University of Cape Coast as is required by law- PNDCL 317 (1993) and LI 1700 (2002)."
The Board's statement suggests strongly to those who have bought forms to the said School of Medical Sciences at Cape Coast that they have been deceived since the University has no accreditation for that purpose.
"The general public is also hereby cautioned not to patronize the unaccredited programmes or it will be doing so at its own risk" concluded the public notice issued by the NAB.

When reached for comments, the Public Relations Officer of the University Jeff Onyame will not answer a direct question about the advertisements despite the lack of accreditation. He was also not prepared to answers any question relating to the accreditation of the school and its programmes.
His only comment was that, they (the University) have started some discussions with the NAB, "but the public statement creates the impression that nothing has happened between the two institutions."
Mr. Onyame, while expecting some meetings in the next few weeks to resolve the differences, will however not explain the University's decision to outdoor a program and full-fledged School of Medical Sciences without proper authorisation and approval of the proposed programs to be run if any.
A source at the NAB told the dailyEXPRESS that the UCC Governing Council and the Academic Board cannot deny knowledge of the country's laws as it relates to accreditations. He was however quick to add that he cannot explain why they chose to do things illegally and deceive the public.
It will be recalled that a few years ago, the University advertised a medical program that many students applied for, but were disappointed after three years into the programme when they were told that they cannot major in any of the medical science fields.
The NAB according to Section 3(1) of PNDCL 317 "shall be responsible for the accreditation of both public and private institutions with regard to the contents and standards of their programs."
Regulation 19 (2)(c) of the Tertiary (Establishment & Accreditation) Regulations, 2000 (LI 1700) also states that "No person or institution shall otherwise embark upon or continue with any activity preparatory to the establishment of facilities for tertiary education, after commencement of these Regulations unless the person or institution complies with these Regulations."
Source: [email protected]