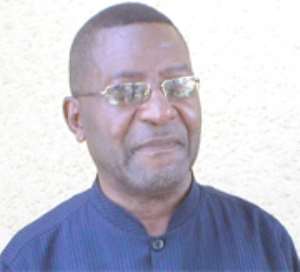 Dear Editor, I wish to use your medium to comment on the recent expulsion of two members of the national amateur boxing team, the Black Bombers.
I was happy when I read the story on the back page of last Tuesday's Graphic Sports that the two boxers, Nii Armah Aryeetey and Prince Octopus Dzanie were expelled for indiscipline.
Day in and day out, the people have high expectations when sportsmen and sportswomen represent Ghana at international competitions. But many people do not consider what goes into their preparations for these events.
It is sad to note that the boxers were absenting themselves from training yet they expected to earn places to compete for Ghana at the African Championship and All Africa Games respectively.
I congratulate the Head Coach, Roberto Chavez, for stamping his authority and ensuring that the right thing is done. I just hope that this will serve as a deterrent to other boxers who have the tendency to misconduct themselves.
Today the senior national football team, the Black Stars, is a very successful team because some disciplinary measures were put in place.
It is through intensive training that the boxers can gain the necessary strength and toughness to face all opposition and it also gives the team's handlers a platform for assessment.
Today we look at the Azumah Nelsons and Ike Quarteys with pride but if these legends had not followed instructions and trained with all seriousness, they wouldn't have come this far.
Indiscipline of any form must not be encouraged in sports at any time and I believe that the Ghana Amateur Boxing Association (GABA) also has to ensure that the boxers adhere to rules and regulations.
Boxing is a sport that has brought Ghana a lot of international recognition so everything must be done to keep it going.
It is my hope that the Black Bombers will do us proud at the All African Games and African Championships.
Solomon Nayembil Apariya,
Bolgatanga, U/E.