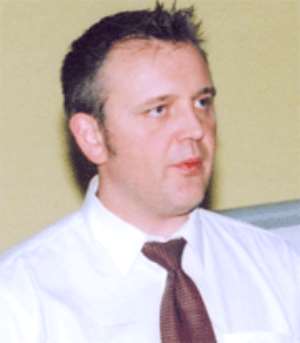 The Chief Executive Officer of CIS Ghana, Mr Saqib Nazir, one of West Africa's leading systems integration and solution providers, has announced a partnership between his company and Canada-based Redline Communications, the leading supplier of scalable and reliable fixed and mobile wireless broadband access and backhaul solutions.
The partnership is the latest in CIS Ghana's 10-year celebrated tradition of bringing products and solutions in the information, communication techonolgy industry to Ghana.
Mr Nazir announced the CIS-Redline partnership at a breakfast workshop at which a number of Ghana-based IT industry consultants, managers and executive were updated on Redline's products and solutions.
Mr Nazir observed that one of the biggest problems in the sub-region had been connectivity and said that CIS Ghana and Redline were committed to bringing a lifeline into the industry.
Mr Andy Richardson, Redline Communications Sales Director for East, West and Central Africa, stressed that Redline systems were designed to meet everyday requirements of real world environments.
Mr Richardson noted that Redline is a leading provider of standard-based Broad-Band Fixed Wireless equipment and was 'dedicated to supplying a flexible and scalable alternative to wireless including fibre, copper and cable".
International carriers deploying Redline, he stated, included major sector players such as Bell, Magafon, British Telecom, France Telecom, Orascom, Telus, T-Mobile, Unwired, Saudi Telecom, China mobile and Chunghwa Telecom.
He was very positive that Redline's partnership with CIS Ghana would help to improve the telecommunication problems of the country.